Trends come and go, but if you ask the owners of Lee David Salon, good customer service and a friendly attitude never go out of style.
It's that positivity, along with decades of experience, professionalism and continuing education, that has kept clients faithful to Mick Lee Nichols and Paul David Clevenger for so many years.
Clevenger graduated from the Ashland School of Beauty Culture in 1987, and Nichols graduated from the Huntington School of Beauty Culture in 1990. While they worked at separate salons, the two traveled to a hair show in Nashville together, and they said that pretty much cemented their plans to open their own salon.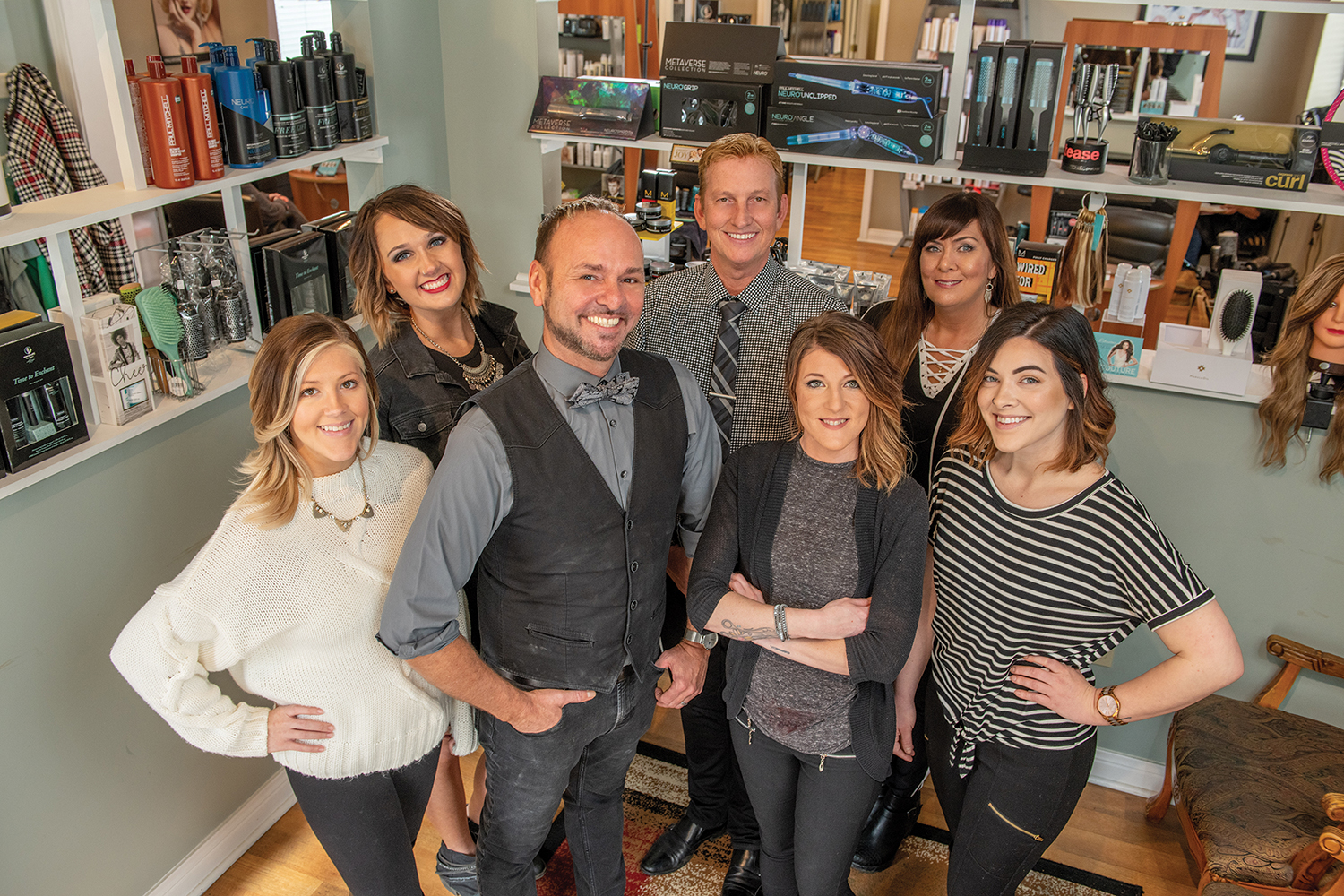 "We saw this gentleman who works for Paul Mitchell — his name is Robert Cremeans — and he was the head artistic designer," Nichols said. "He was doing some demos and talking. We were so inspired by him, and what he had to say about customer service and building your business, that we bought this set of CDs and listened to them all the way home. By the time we got home, we had a business plan."
Their names have been on the door of Lee David Salon since they first opened on 10th Street in downtown Huntington 17 years ago, and later on their Eighth Avenue West location, where they have been for the past 10 years. The two moved their business when the opportunity came to either stay small or expand. They chose to expand, and they renovated a former dentist's office into the chic Paul Mitchell Focus Salon that has become a mainstay in Huntington. They have five other employees as well.
"We started looking around and found this building," Nichols said. "We thought it was the right time."
Wood floors replaced old carpet. Walls were knocked out to make the rooms larger. A reception and waiting area invite clients to browse products or enjoy a cup of coffee while they wait on their stylist. Clients are then brought to one of the six double-sided styling stations. If they receive a shampoo, they are taken back to the shampoo room, or Lather Lounge, as it's known. If clients want color, they are taken to the color bar, an addition Nichols said has become very popular.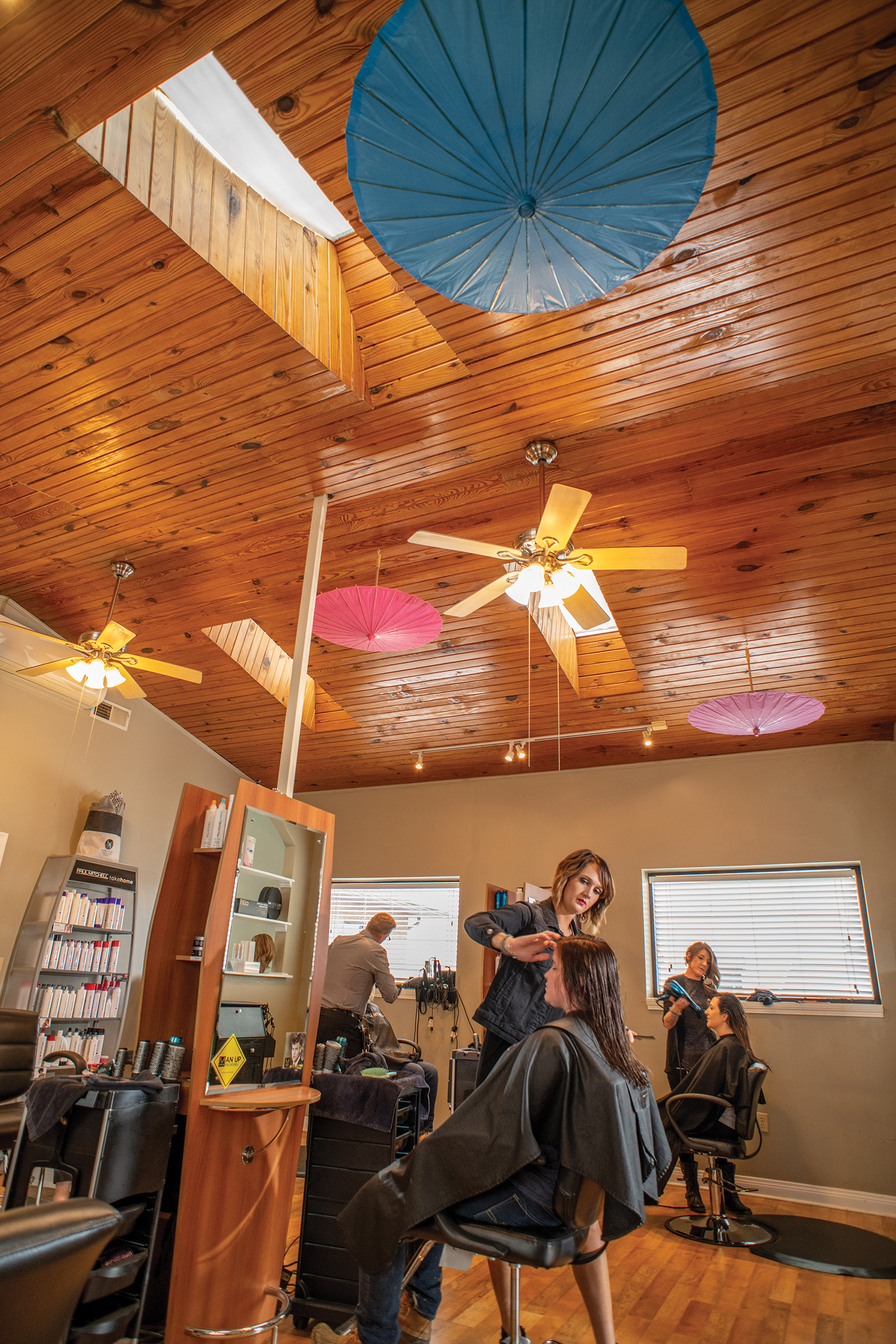 "If you're sitting out there and you don't get color, you want to know what's going on back here," he said. "It gives you a little incentive to come back and look."
In the rear of the salon, there are spaces for training and a backdrop and ring light for before-and-after photos, as well as a manicure and pedicure room.
While Lee David Salon offers the traditional services you'd expect for women, men and children — like cuts, colors, conditioning treatments, facial waxing and the like — Nichols and Clevenger said it's their customer service that sets the salon apart from the rest.
"We want you to leave feeling greater than when you came in," Clevenger said. "We like to say we are day makers. We like to make people's day. People put a lot of trust in us, and we do take it very seriously.
"I have grandmothers, mothers and daughters, three generations who come in," he continued. "To think people have committed to me for a long period of time and still come to see me, it makes me feel pretty great about what I offer."
As they have watched their clients grow and start families, Nichols said it has also been amazing to watch the salon grow.
"The business is like a baby," he said. "You watch it grow from something small, to bigger, to bigger, to this."
MICHELLE GOODMAN is a freelance writer living in Huntington, West Virginia.