Remember when your choice of where to eat dinner in Huntington was between pizza places, chain restaurants, a burger joint, Jim's or a few white-tablecloth spots? Not any longer! We've come a long way in the past few years. German, Thai and Greek offerings recently have joined the mix, giving Huntington the right to boast the most diverse dining scene in West Virginia. And, most are locally owned. That's rare as well.
So, with that in mind we set out to remind the people of Huntington how good they have it when it comes to dining out for dinner. For a region our size, we really are fortunate to have such an eclectic blend of fine eateries from which to choose.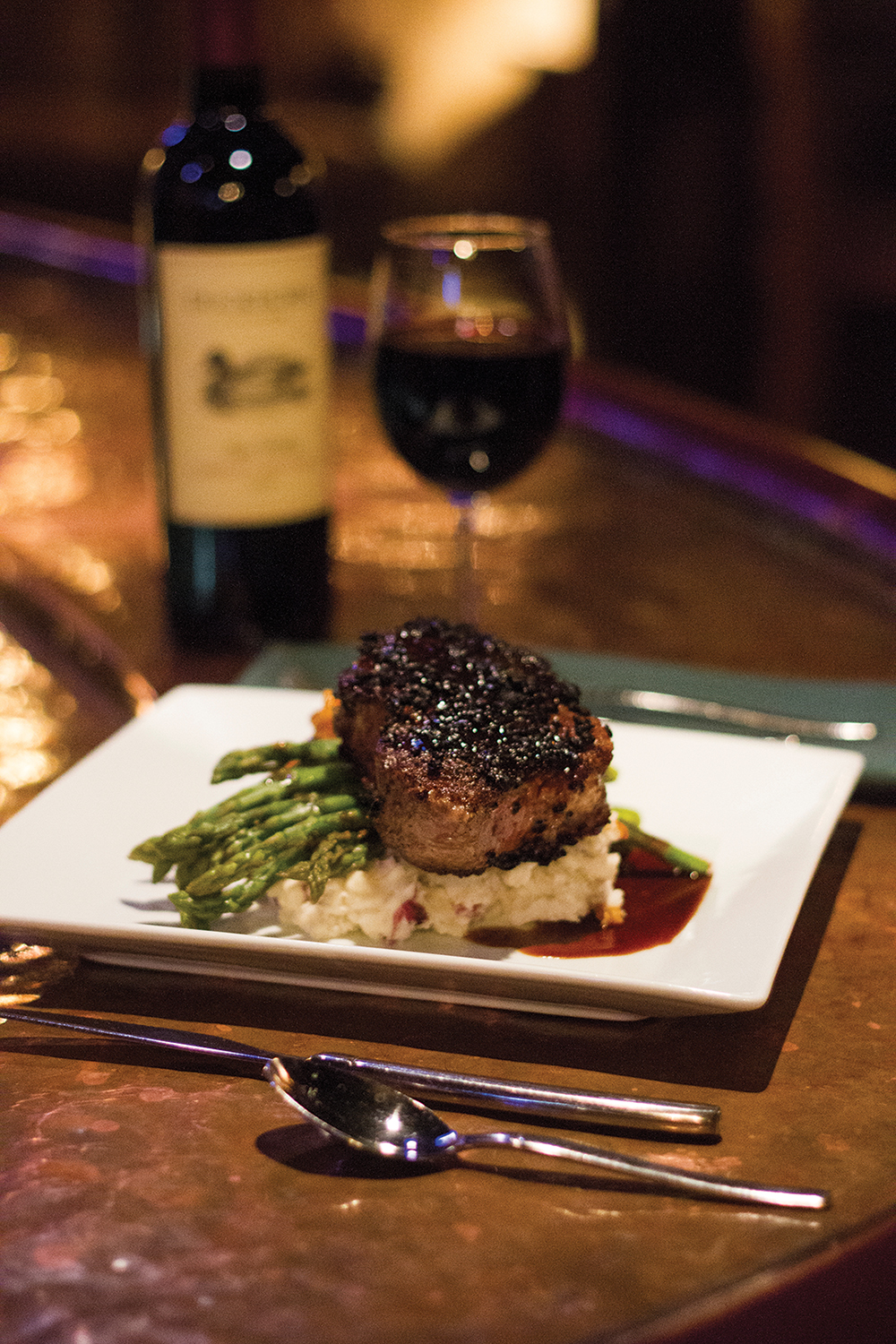 21 at the Frederick
Tucked inside the former Frederick Hotel is the warm, friendly 21 at the Frederick. Don't let the marching gold elephants, a reminder of an earlier restaurant, stampede you into rushing your dining experience. 21 is a place you want to linger, have a cocktail or a glass of wine and enjoy the excellent cuisine. Come hungry and start with a superb appetizer like the 21 crab cakes, fried oysters or wild mushroom bisque. The entrees most often selected include any of the freshly caught fish dishes offered on a rotating basis three times a week, the three steak entrees sized to suit your taste (eight, 14 or 16 ounces depending on the cut) and the eggplant Parmesan with veal meatball covered with locally sourced Cloverton cheese. 21 uses local products in its dishes as often as possible. Its wine menu is diverse and very affordably priced. You can top it off with the homemade cheesecake, also made with Cloverton cheese. For more information, find 21 on Facebook or at www.21atthefrederick.com or call 304.529.0222. $$$$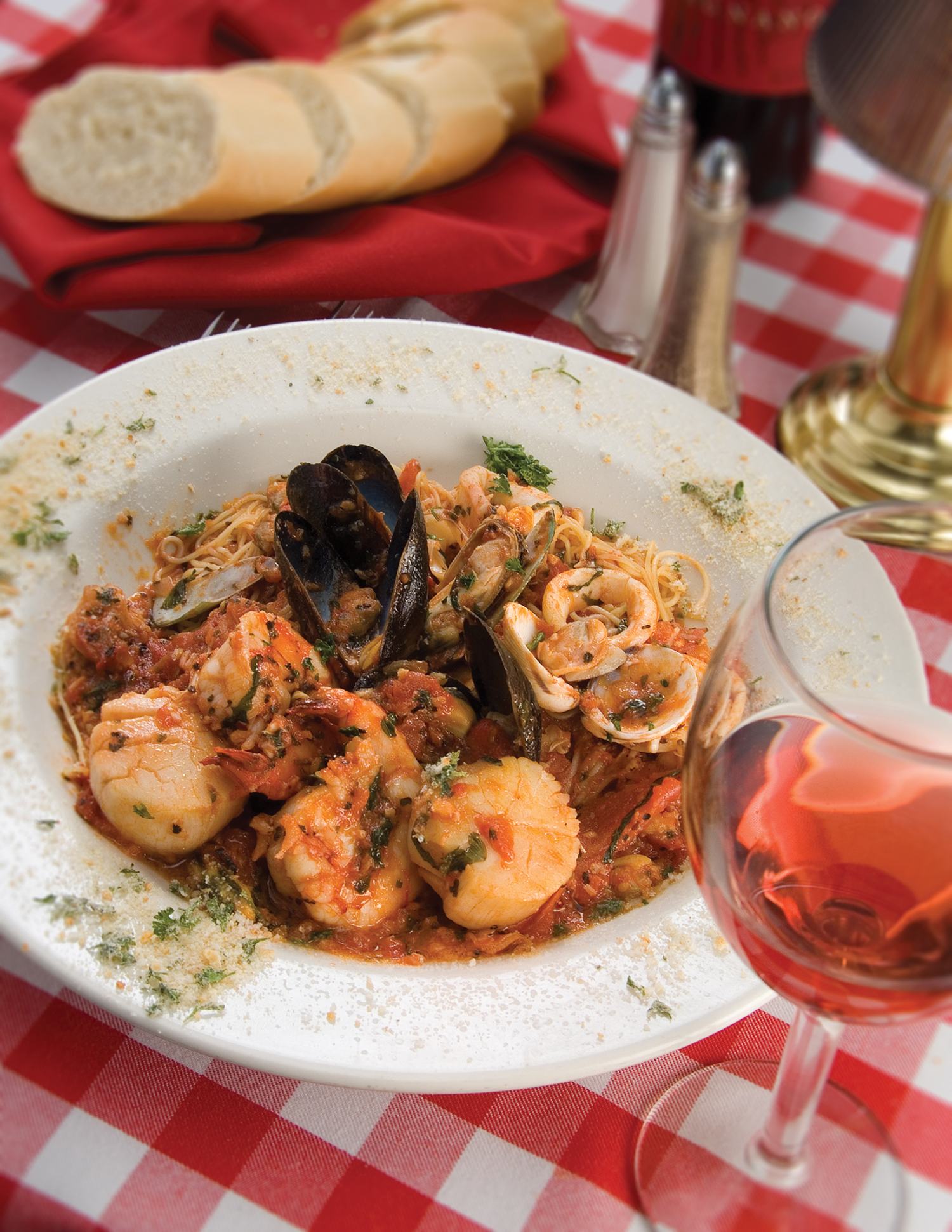 Rocco's Ristorante
The sleepy town of Ceredo, West Virginia, has been home to the highly acclaimed Rocco's Ristorante since 1977. Its traditional Italian recipes, which owner Rocco Muriale says were inspired by the neighborhood flavors and aromas of his youth, carry an old-world feel into this charming, romantic setting. As you'd expect, lasagna and spaghetti are the favorites of Italian fare aficionados, but chicken marsala and saltimbocca are close seconds. Or, if you're in the mood for seafood, give the lobster and crab ravioli a try. It's all favoloso! So, as the Italians say, "mangiare, mangiare!" "Eat, eat!" For more information, check out www.roccosristorante.com or call 304.453.3000. $$$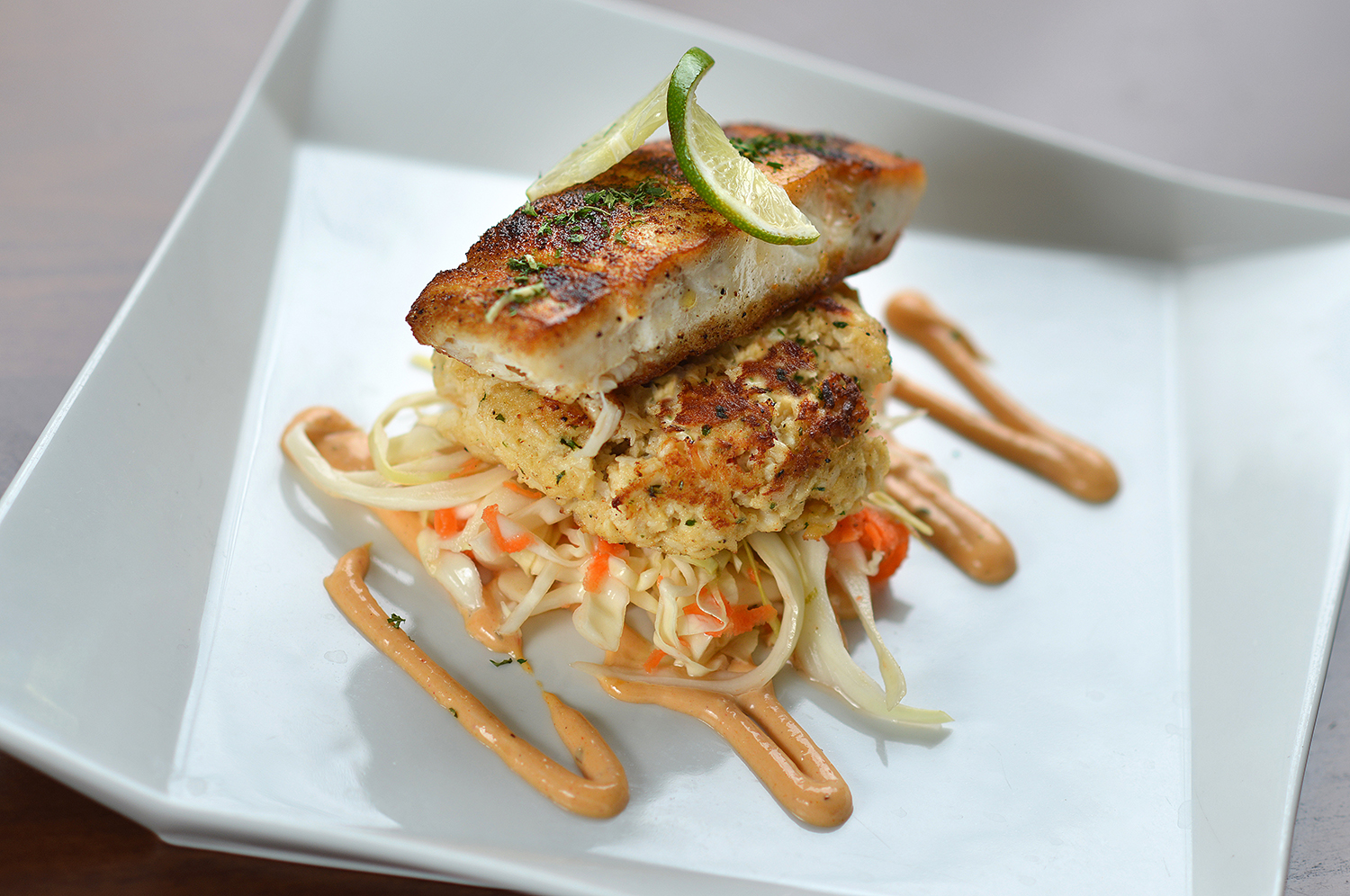 Le Bistro
Step into Le Bistro on Third Avenue and you'll feel like you've been transported to a snazzy European eatery. Original art, most from local artists, graces the walls. And much of it is for sale. The cozy booths and table groupings encourage intimate conversations or fun and laughter. If you want one of its most loved entrees, go with the crab-stuffed salmon, a filet topped with a red-wine demi-glace or the Cajun pasta served vegetarian style or with chicken or  shrimp. The appetizers change often, but two favorites include the quail knots braised with a white balsamic honey poppy-seed sauce and the roasted bone marrow. Suggested wine pairings from its extensive list of both imported and domestic wines are also listed with each entree. Save room for the house-made chocolate chip bread pudding, too. Visit Le Bistro at www.lebistrowv.com or call 304.523.2012. $$$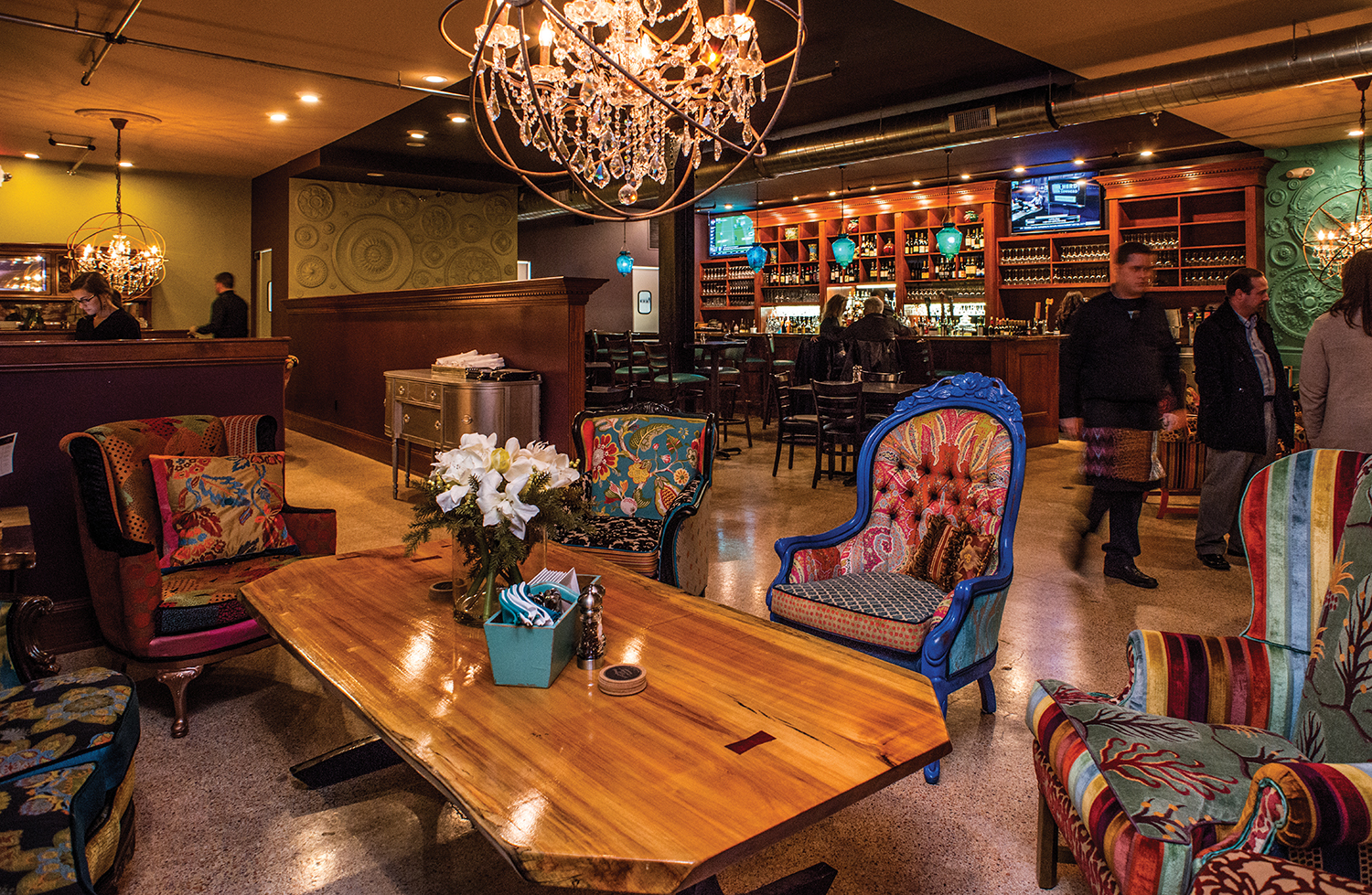 The Cellar Door Tapas Room
If you crave smaller portions or something slightly more casual, venture down below Le Bistro to its sister restaurant, the magical Cellar Door. It's a bit like going down the rabbit hole to Alice's Wonderland minus the nasty Queen of Hearts. Instead, the cozy conversational settings of eclectically upholstered mix-and-match sofas and side chairs invite you to stay for a party of your own making. Sparkling chandeliers and artfully painted tin walls create a warm ambiance in which you can peruse the list of small plates, tacos and tapas. You can't go wrong with any choice, but Picasso's nachos, the spinach and artichoke flatbread and the adult fries are the most popular items. Combine one or more of these tasty morsels with a cocktail, glass of wine or craft beer from the well-stocked bar and you've got an evening to remember. Find Cellar Door at www.cellardoorwv.com or 304.523.2012. $$$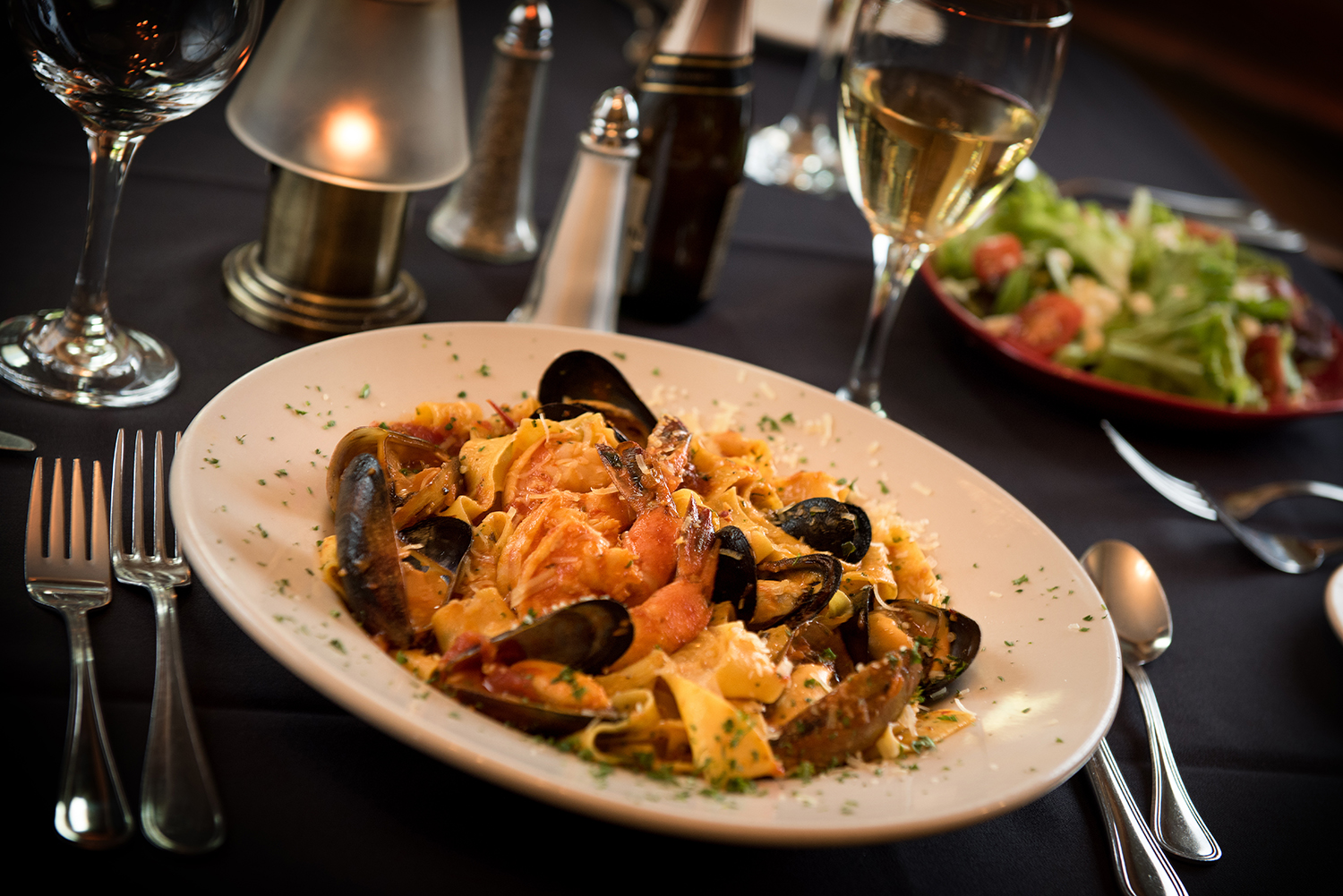 Savannah's
The house is historic. The food is spectacular. The wine list has been acclaimed by Wine Spectator magazine since 1999. Step into the charming rooms of Savannah's at 1208 Sixth Ave. and prepare for a gastronomic treat. Begin with cream of crab soup, firecracker shrimp or house-made sausage-stuffed mushrooms. Choose one of its most popular entrees — crab cakes, a filet or the salmon — for a dinner to remember. The Huntington Quarterly editors ranked its burger as the best in the city. Vegetarians haven't been forgotten — there are two pasta dishes sure to please. Save room for one of the dessert specialties, like the bread pudding du jour or the dark chocolate parfait, and your evening will be one you'll long remember. See the full menu at www.savannahsmenu.com or call 304.529.0919. $$$$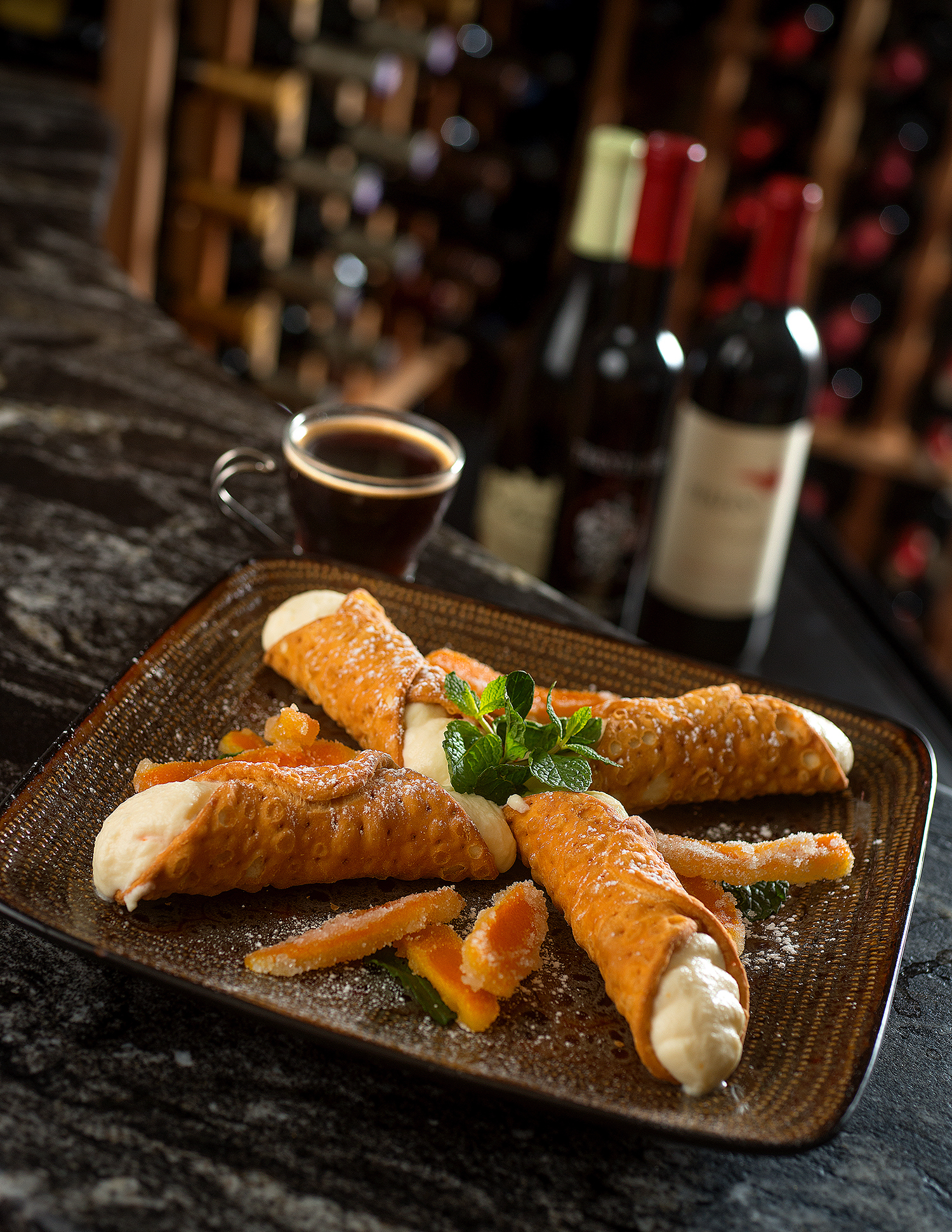 La Famiglia
Nestled in a former home at 1327 Sixth Ave. sits this family-centered Italian eatery. With flour imported from Italy, hand cut or ground meats, sauces made from scratch, house-made mozzarella cheese and recipes handed down over generations, La Famiglia offers a taste of the old country in a cozy, comfortable setting. It feels as if you're eating in someone's home, and, in a sense, you are. La Famiglia means "the family" in Italian. Menu favorites are Grandma Jenny's spaghetti and meatballs, Lasagna Calabria and the Margherita pizza, considered the original Italian pizza. Made simply of crushed tomato sauce, mozzarella cheese and basil, it reflects the colors of the Italian flag: red, green and white. Add beer, wine or a nonalcoholic beverage for a memorable Italian experience. For catering, reservations and more go to www.lafamigliawv.com or call 304.523.1008. $$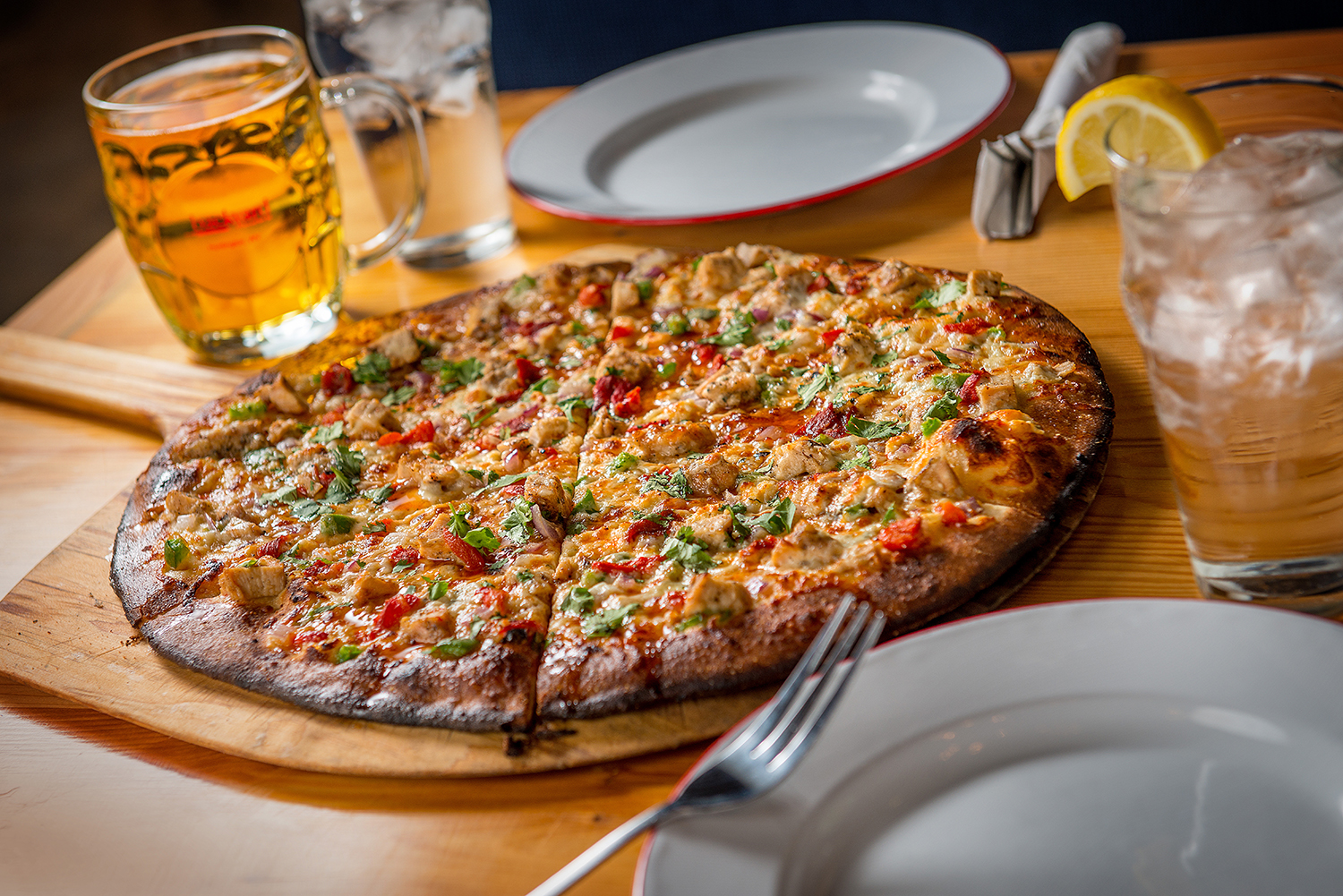 Backyard Pizza & Raw Bar
Pizza and raw oysters may sound like a strange combination; but at 833 Third Ave., it works. Backyard has an outer-space feel, with astronauts floating on the walls and moon-like orbs lighting the dining area. Yet, in this fun-filled, down-to-earth atmosphere the cooks are creating 20 different pizzas the old-fashioned way — in wood-fired ovens. The variety of traditional Italian and nontraditional pies seems endless. For seafood lovers, Backyard also boasts the freshest oysters in the Tri-State. Lobster is a favorite, too. Don't pass up the wings, as they are tossed with hot BBQ or Schwing Sauce (a Backyard concoction of honey, Sriracha and lime) and then grilled. To see the full menu, go to www.backyardpizzawv.com or follow them on Facebook. Call 304.241.2958. $$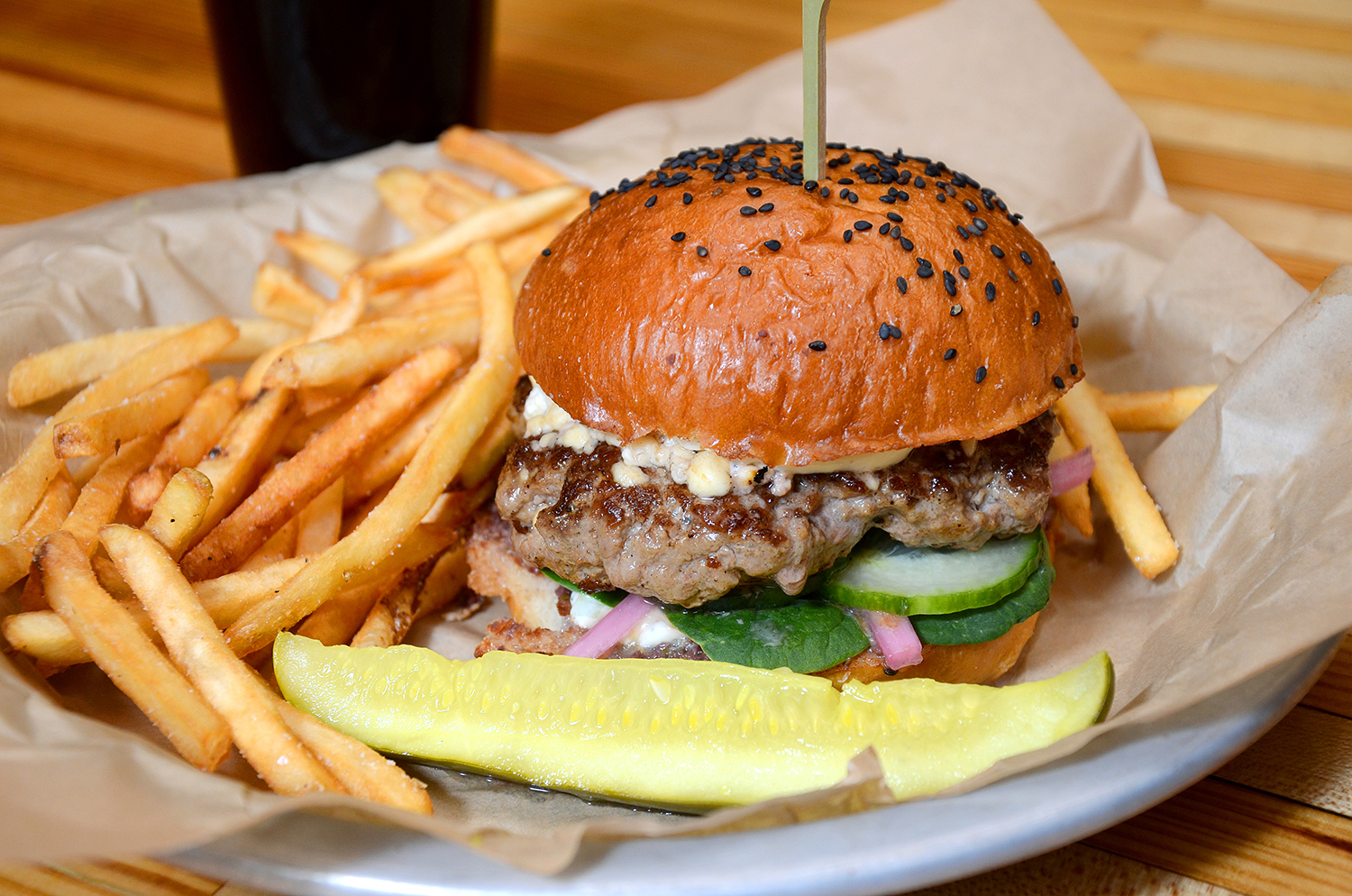 The Peddler
Next door to Backyard is Huntington's only brewery. Huge stainless steel vats brewing up a wide variety of craft beers surround The Peddler's dining area. Upstairs, an arcade full of game tables tempts you to try your skills. Known for 13 different gourmet Angus beef burgers, The Peddler makes all its breads and buns fresh daily. Add duck-style fries or a house-made pretzel to complete your meal. For something beyond burgers, favorites include the St. Louis cut pork chops, the meatloaf and the cast-iron skillet mac and cheese. The signature dessert — beer-battered, deep-fried Oreos — is just as decadent as it sounds. Discover more on Facebook or call 304.691.0415. $$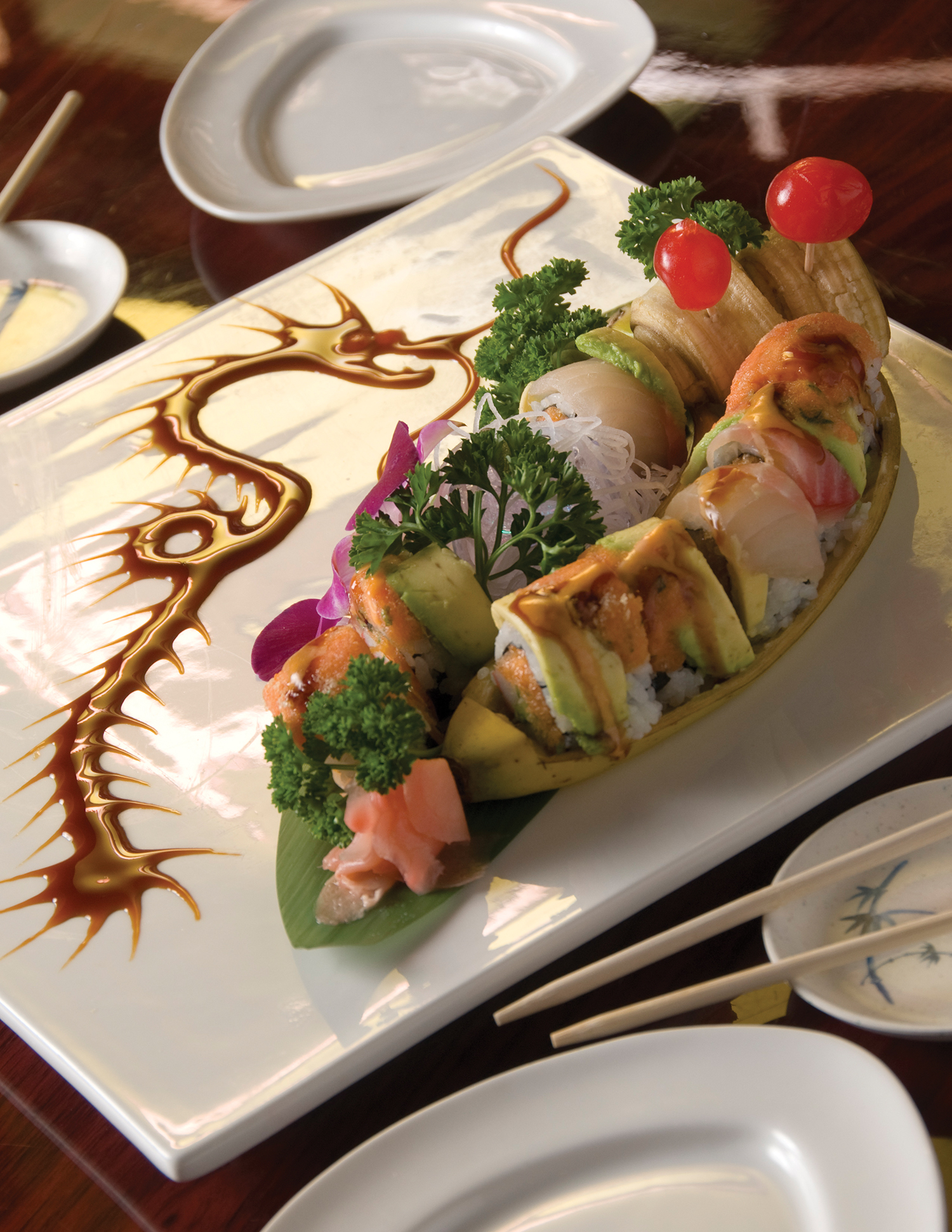 Taste of Asia
Taste of Asia offers several ethnic delights all in one location: Japanese, Chinese, traditional tableside Hibachi cuisine, Thai and a full sushi bar. The oriental ambiance at 821 Third Ave. lends itself to dinner in an intimate booth, table seating or, for an interactive dining experience, Japanese hibachi-style group seating. Favorites vary depending on your choice of cuisine. Those who enjoy hibachi dining most often choose the filet of chicken.Pineapple fried rice is a favorite from the Chinese menu. And if you favor Thai cooking, try panang curry chicken, pork, shrimp or beef. Sushi lovers will find a wide range of sushi combinations, as well. Add a glass of sake for a true Asian experience. See the full menu at www.tasteofasiahibachi.com or call 304.781.2222. $$
Bahnhof WVrsthaus + Biergarten
In 2017 Huntington welcomed the Germans to town at Bahnhof, on the corner of Seventh Avenue and Eighth Street, where the traditional Bavarian staples have been given a special flavor twist. Inside, the atmosphere is party-like. Guests gather at highly polished picnic tables, in booths, at the bar, outside by the fire pit or on the balcony. As you begin, consider the barley malt pretzel with its raspberry-wildflower honey and Bavarian mustard dip. Sausage lovers, take note: Bahnhof's are house cranked. As you might expect, discriminating foodies choose the classic wienerschnitzel, the Swedish meatballs or the Reuben sandwich as their entree. Fish lovers should consider the pan-seared salmon, as well. The beer menu changes frequently, but Bahnhof's website has an app that allows you to see what's currently pouring and how much remains. One-third of the beers are Bad Shepherd Beers from Bahnhof owner Patrick Guthrie's brewery in Charleston. For more, go to bahnhofwv.com or follow Bahnhof on Facebook. Call 681.204.3837. $$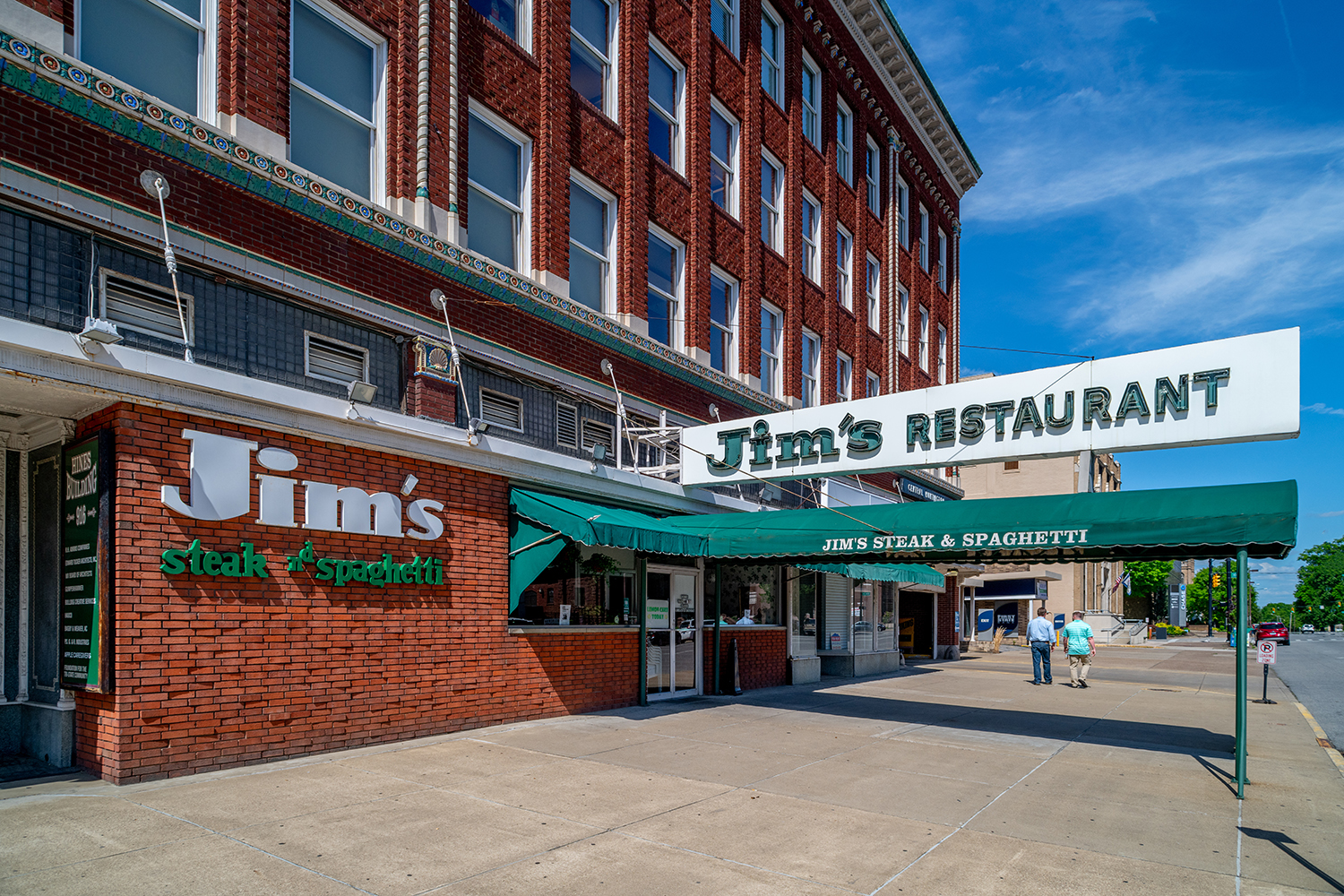 Jim's Steak and Spaghetti House
If you want tradition, you'll find it at Jim's on Fifth Avenue, where the waitresses just gave up their starched white dresses this year. Nevertheless, the spaghetti is the same in this family institution as when Jim Tweel put it on the menu in 1938. It's more like a diner than any place else in town with its green booths, counter seating and photo-covered walls showing the famous folks, including President John F. Kennedy, who've dined there. If spaghetti isn't your dish, the haddock dinner or the cubed steak is sure to please. Add a side of coleslaw and a piece of house-baked chocolate pie to complete your meal. Unique to Jim's is Strawberry Pie Week, celebrated around Mother's Day each year. To get one of the more than 11,000 slices sold each year you may have to wait in a long line, but it is so worth it. In 2018, this made-fresh-daily delight caught the attention of the James Beard Foundation, which awarded Jim's its "American Classic Restaurant Award" for the southeast region. Visit Jim's at www.jimsspaghetti.com or call 304.696.9788 for carryout. $$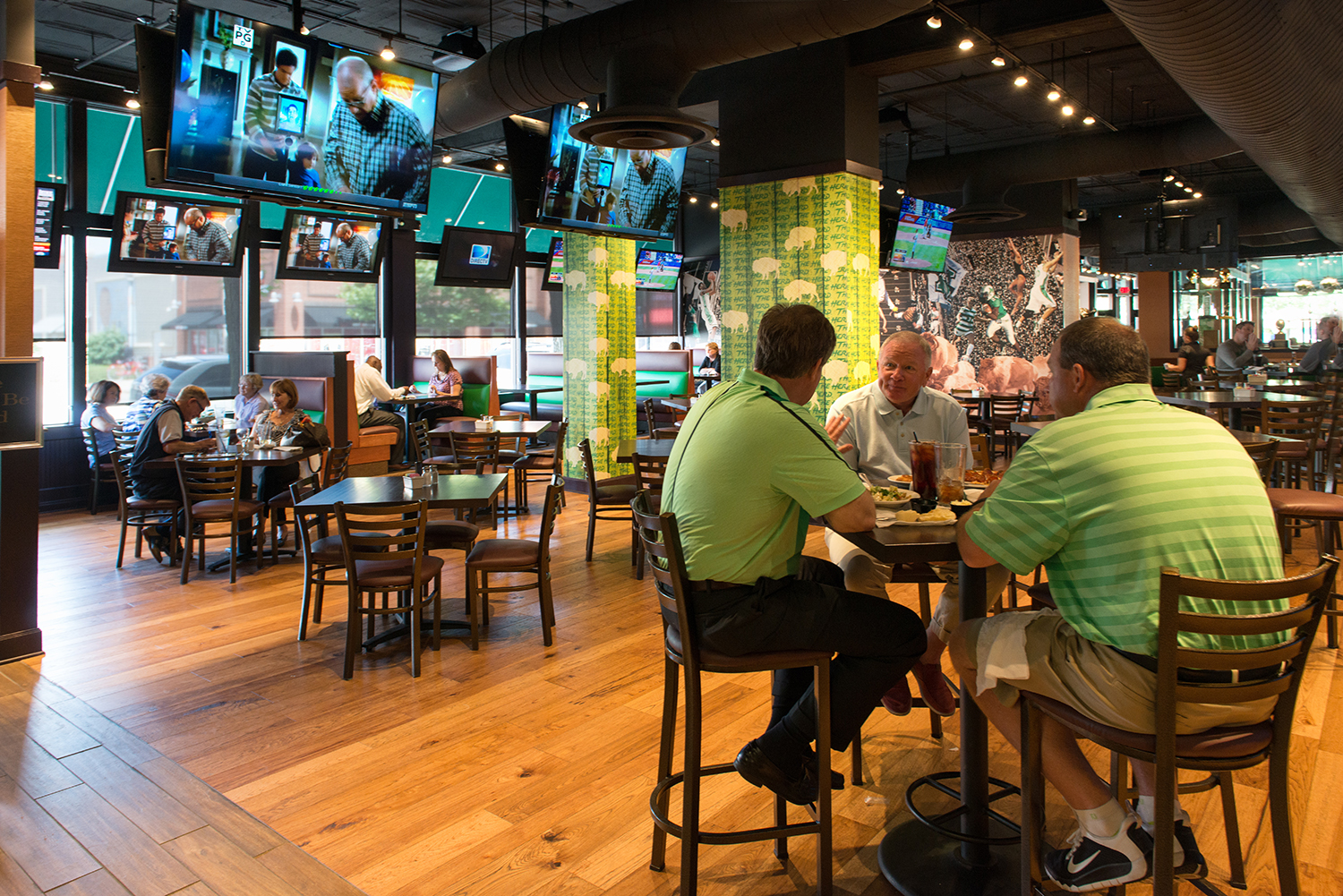 Marshall Hall of Fame Cafe
Sports fans need look no further than the Marshall Hall of Fame Café at the corner of Third Avenue and Ninth Street for a great place to eat and cheer on your favorite team. It is just what you'd expect — a paean to the Thundering Herd. Marco greets you as you enter the bar area, memorabilia is displayed in a variety of places and the walls are covered in Marshall sports murals. Twenty-nine television sets beam a variety of games while the friendly waitstaff hustles to bring your entree of choice. On Marshall game nights the place is rocking. And, it's no surprise that casual food is its staple. Burgers and nachos just seem to go with sports and fun. Fans most often choose the Hall of Fame cheeseburger, the Cobb salad with grilled or fried chicken or the nachos. Fun is the restaurant's middle name, even if you're not a sports nut. For more information go to www.mhofc.com, follow the restaurant on Facebook or call 304.697.9800. $$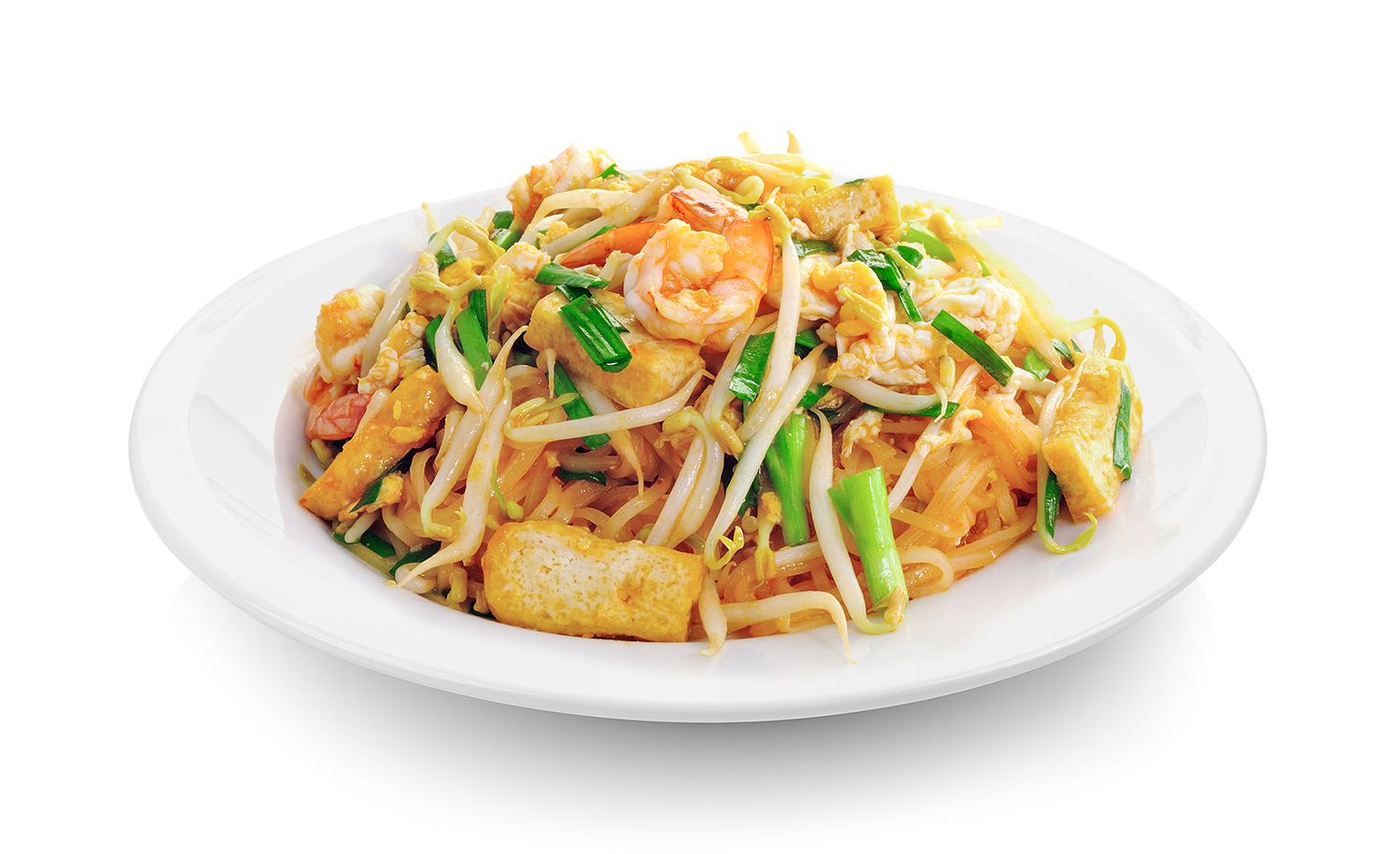 Surin of Thailand
Joining Huntington's ethnic diversity is Surin of Thailand in Pullman Square. Located beside Starbucks, this family-owned restaurant offers some recipes that have been in the family for over 30 years. For those with delicate palates, the menu is marked with red peppers to indicate the spiciness of each dish. Those who love Thai cooking most often go for the chicken panang, the roasted duck with red curry or the shrimp masaman. If you like milder flavors, choose the sweet and sour chicken. The presentation of all these entrees is delightful. Check out the full menu at www.surinofthailand.com. Call 681.204.5099. $$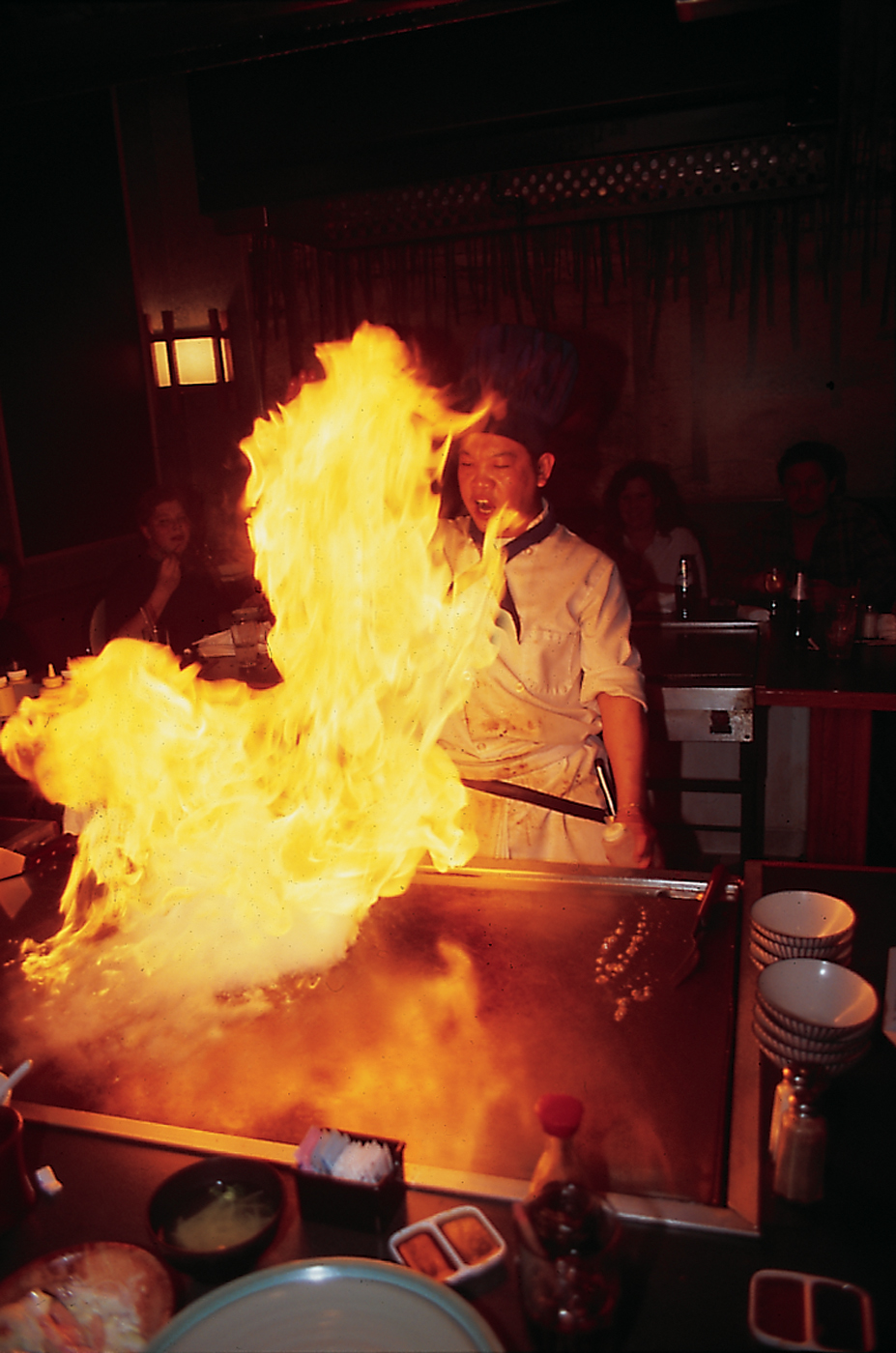 Hibachi Japanese Steak House
Huntington's oldest gathering place for Asian cuisine is at Hibachi at 839 Fourth Ave. For over 20 years Hibachi has offered an extensive menu of Chinese, Japanese and Thai dishes in the main dining areas, hibachi-style Japanese fare around open grills manned by superbly entertaining chefs and a full sushi bar. Add one of its new milk teas, a Japanese smoothie, beer, wine or hot sake to your quiet dinner, or gather your entire family for a sumptuous meal cooked tableside and filled with fun. Discerning diners favor General Tso's chicken from the Chinese menu, the Geisha Special (a combination of beef, chicken and shrimp) from the hibachi menu and the surf and turf roll from the sushi bar. Check out Hibachi's full menu at www.hibachijapanesesteakhousewv.com or call 304.697.0920. $$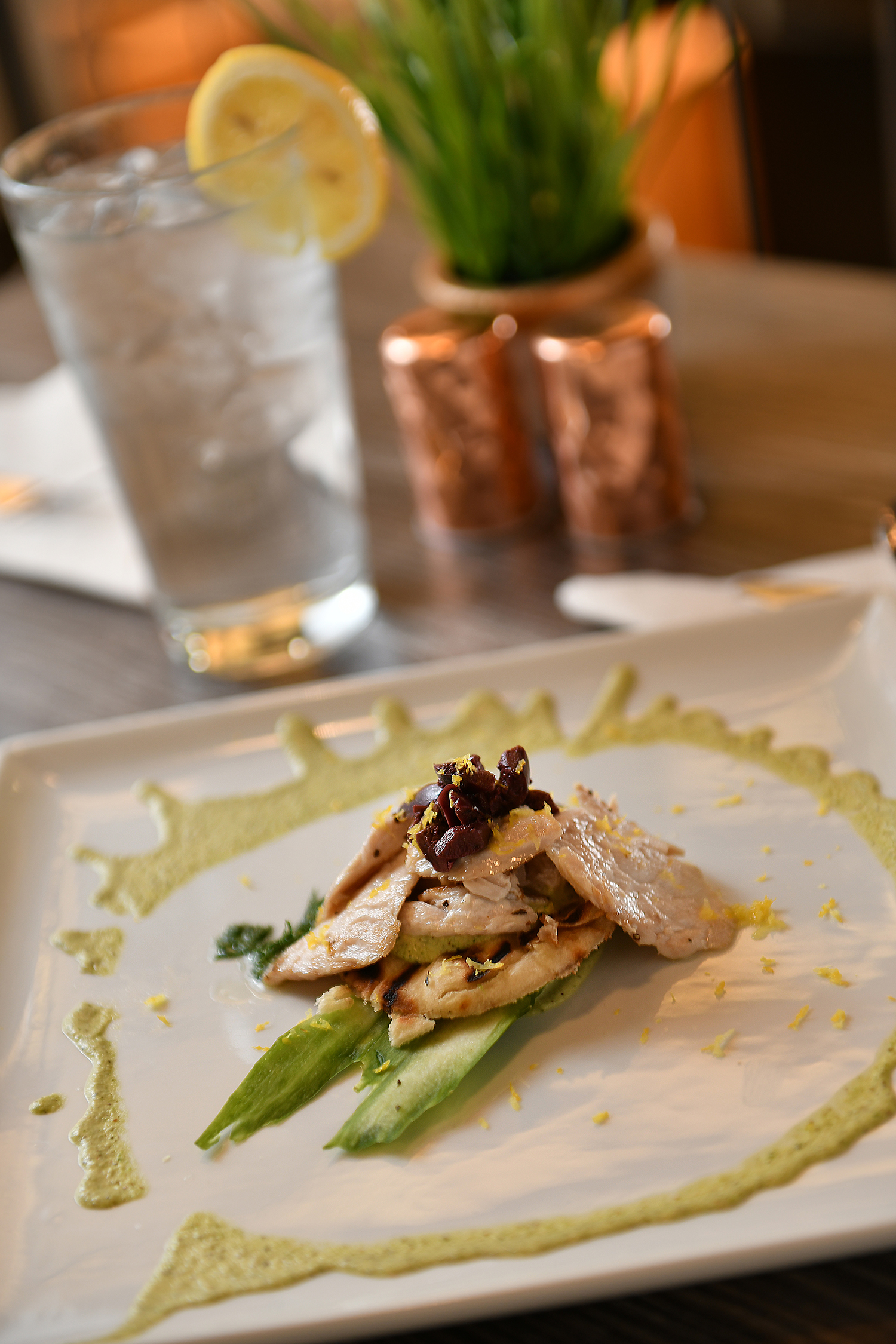 Navarino Bay
Didn't get enough at last year's Greek Festival? Problem solved. Now you can enjoy traditional Greek dining year round at Navarino Bay atop The Market on Third Avenue. The second-floor family-friendly restaurant is open, airy and filled with Greek music. The owner hails from a town on Greece's Navarino Bay, so you know his menu is sure to be authentic. Appetizers include several traditional Greek dishes and a few twists on them as well. The filo wrapped feta cheese glazed with honey has become a favorite appetizer of the restaurants regulars. Many also choose moussaka, the rack of lamb or quail for their entree. There are favorites all across the menu, and if you want something more casual, traditional gyros are available as well. Follow Navarino Bay on Facebook, visit www.navarinobay.net or call 681.378.0020. $$$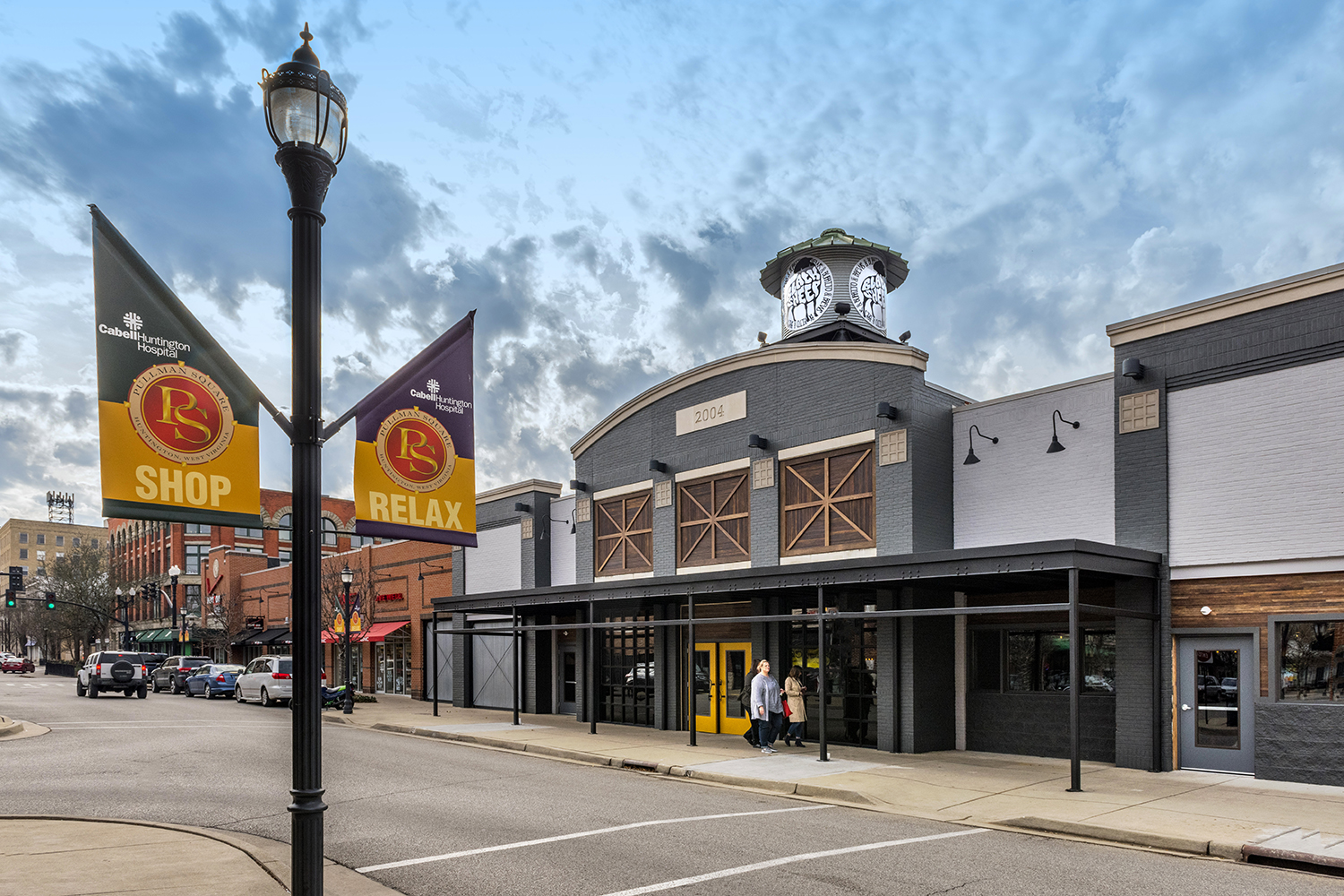 Black Sheep Burrito & Brews
It should come as no surprise that burritos and tacos are among the favorites of Black Sheep fans. The restaurant is so popular that it outgrew its original home near Marshall and moved to Pullman Square, where the atmosphere remains full of fun and often live music. You can follow the entertainment schedule on Black Sheep Stage's Facebook page. The restaurant delivers a global twist to its tacos and burritos, so don't go expecting traditional. You might try the flock of tacos, the classic baaa'd-ass burrito or the appetizer threesome with a variety of dips and salsas. For hours and a full menu check www.blacksheepwv.com or call 304.523.1555. $$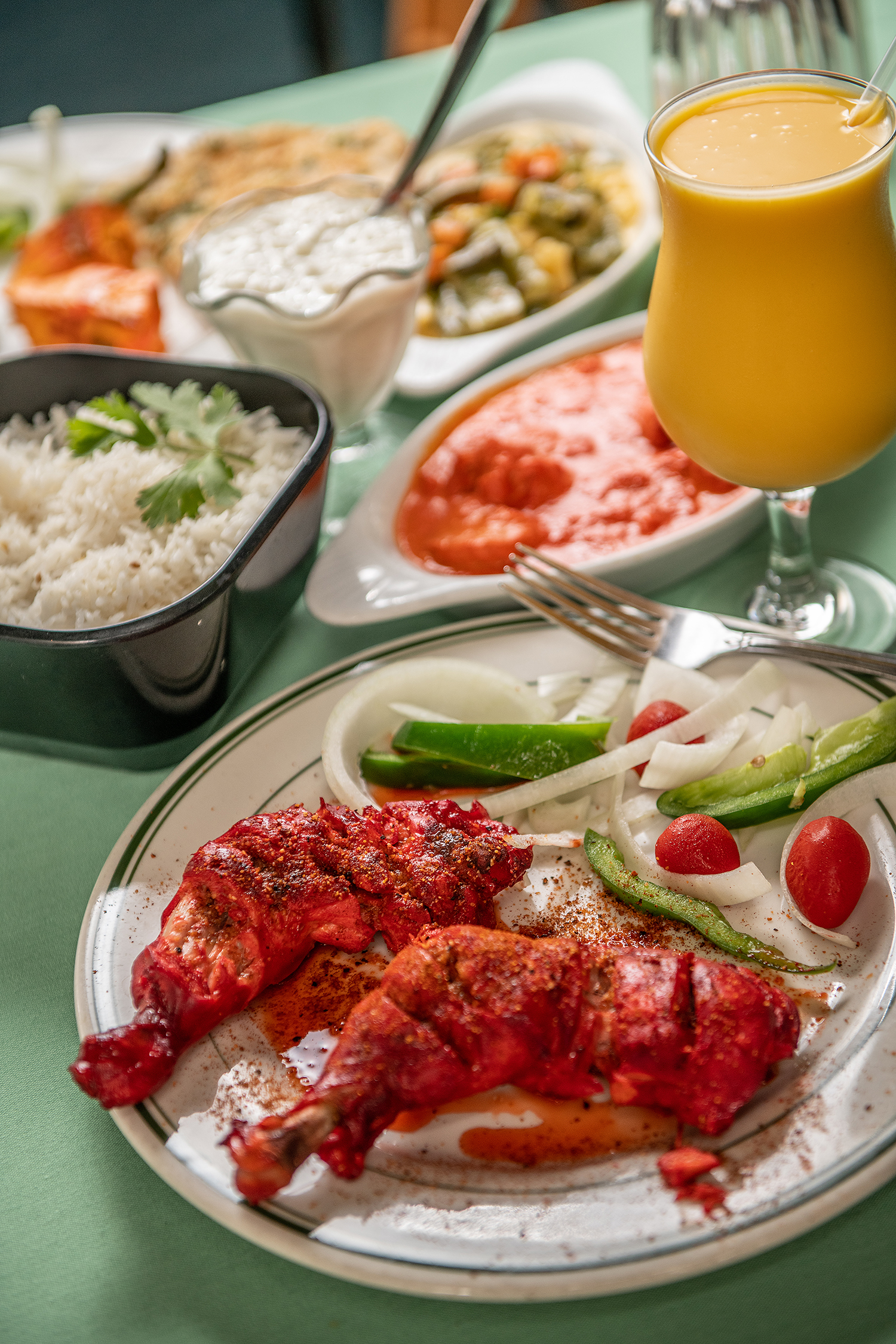 Nawab
For more than 15 years adventuresome foodies have flocked to Nawab at 600 Fourth Ave. to get their Indian food fix. Hesitant eaters can get their dishes mild, but those who like it hot can request that the chef spice up their choices so the flavors explode on the palate. At Nawab, the mantra is that to live well, you must dine well; and the calm and charming atmosphere encourages that. Curry aficionados most often choose the Tandoori chicken tikka, the chicken tikka masala or the vegetable korma from the a la carte menu. Each can be spiced to suit your taste. To see the full menu, go to www.nawabwv.com or call 304.525.8500. $$$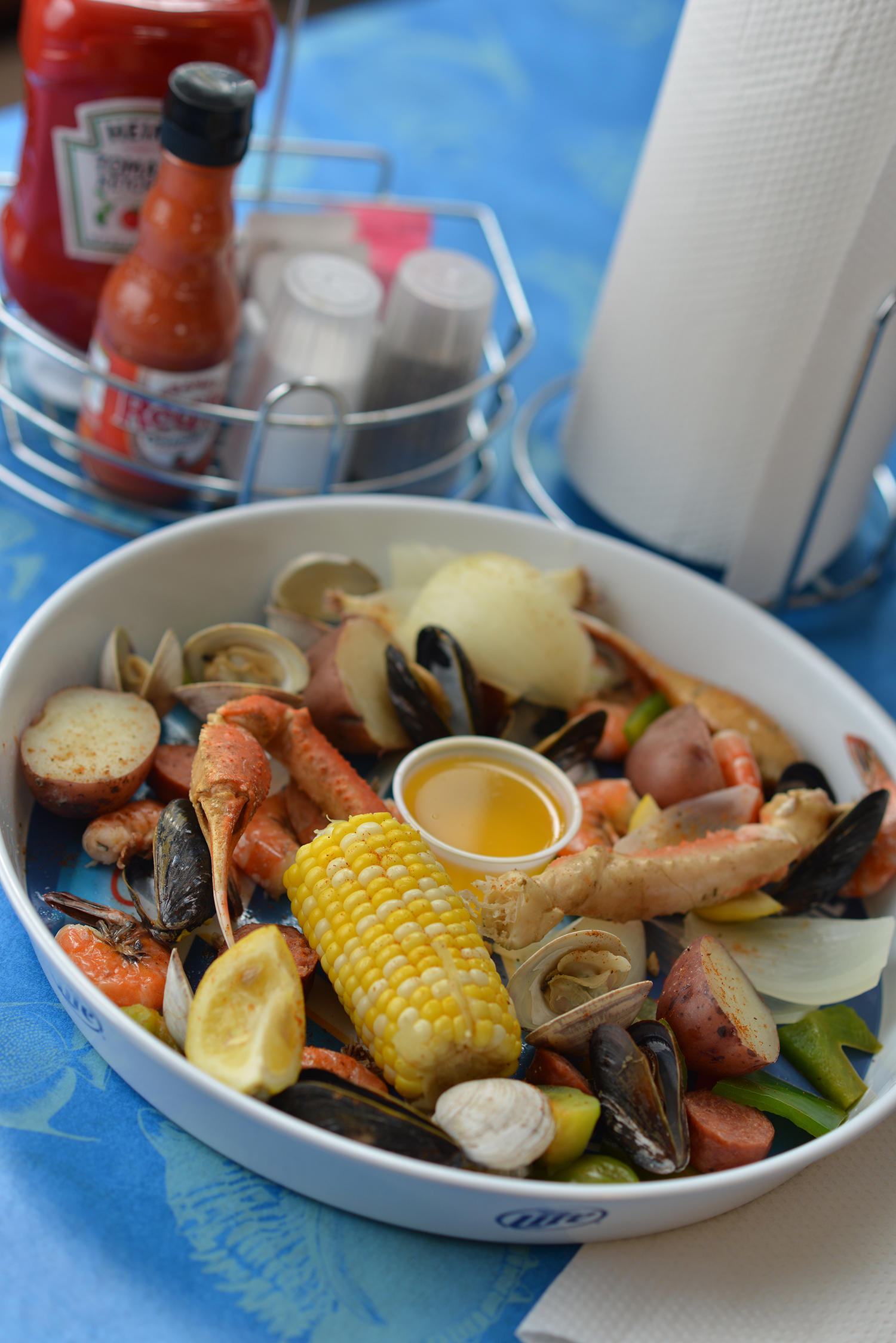 Jewel City Seafood
Huntingtonians have no need to travel to the eastern shore to get fresh seafood. What started as a seafood market now dishes up some of the best seafood in town. The kick-back spot to grab your favorite catch is at 1317 Fourth Ave. Seafood lovers most often go for the salmon dinner, the Scuba Speed Mambo Combo with lobster tail, scallops and shrimp or the Longshoreman's Platter that includes fried clams, shrimp, crab and white fish. Oysters and low-country boil are also excellent choices. If you want your catch cooked at home, Jewel City sells all the fresh seafood on its menu. See www.jewelcityseafood.com or call 681.204.6658 for orders to go. $$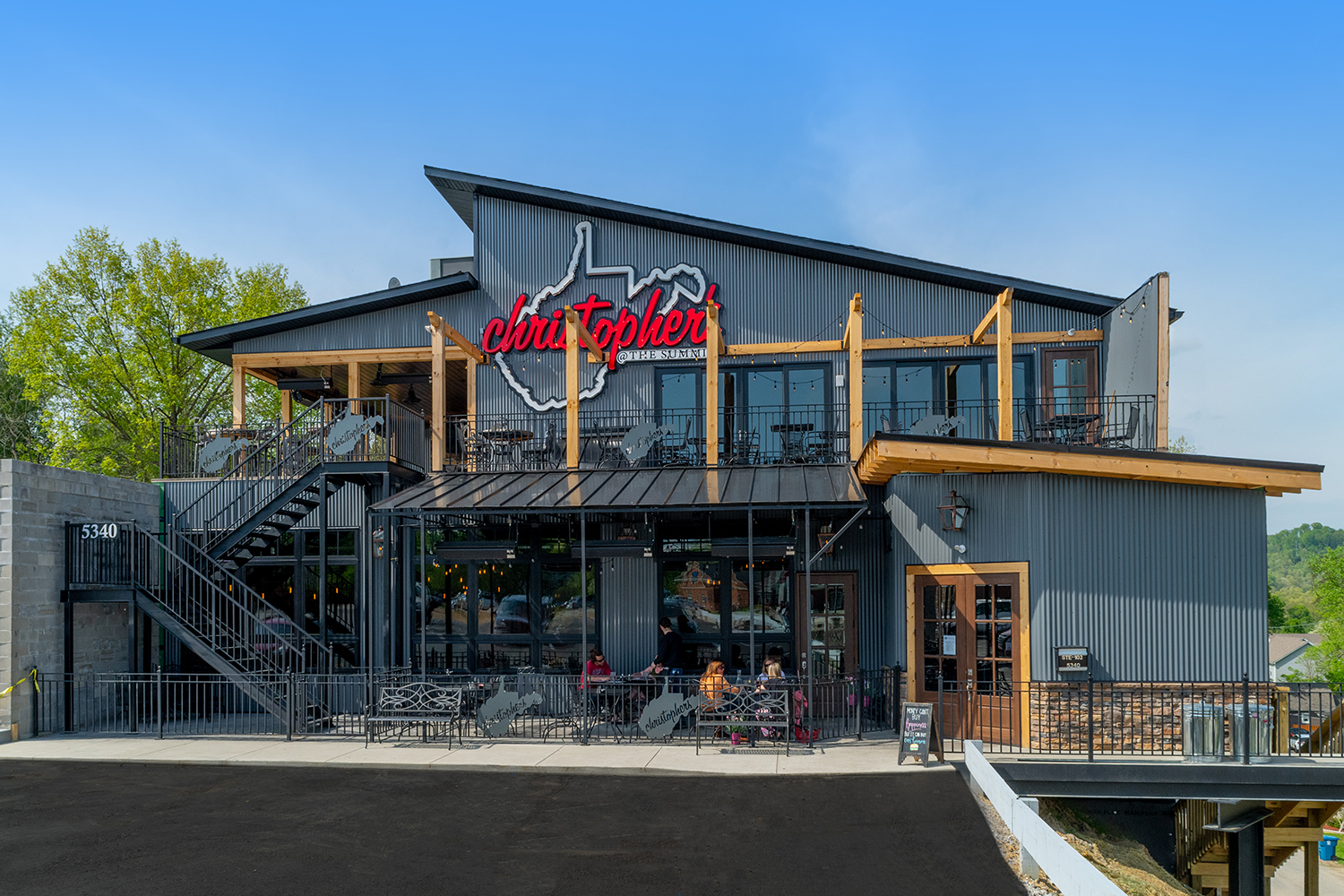 Christopher's Eats
American cuisine. Outdoor dining. Coal-fired pizza. Fun. Casual. Delicious. Family friendly. What more could you ask from Christopher's Eats in its new location at 5340 U.S. Route 60 E? The menu ranges from burgers, flatbreads and pizza to salmon and Angus beef filet or ribeye. But the hands-down favorites are meatloaf, grilled salmon, the Christopher's Burger and the Greek flatbread. Combine an appetizer or soup and one of the many sides, and you may have to get a to-go box for tomorrow. Be sure to save room for dessert, though — the cheesecake is a cherished 50-year-old family recipe. For more information check out www.christopherseats.com or 304.736.5520. $$$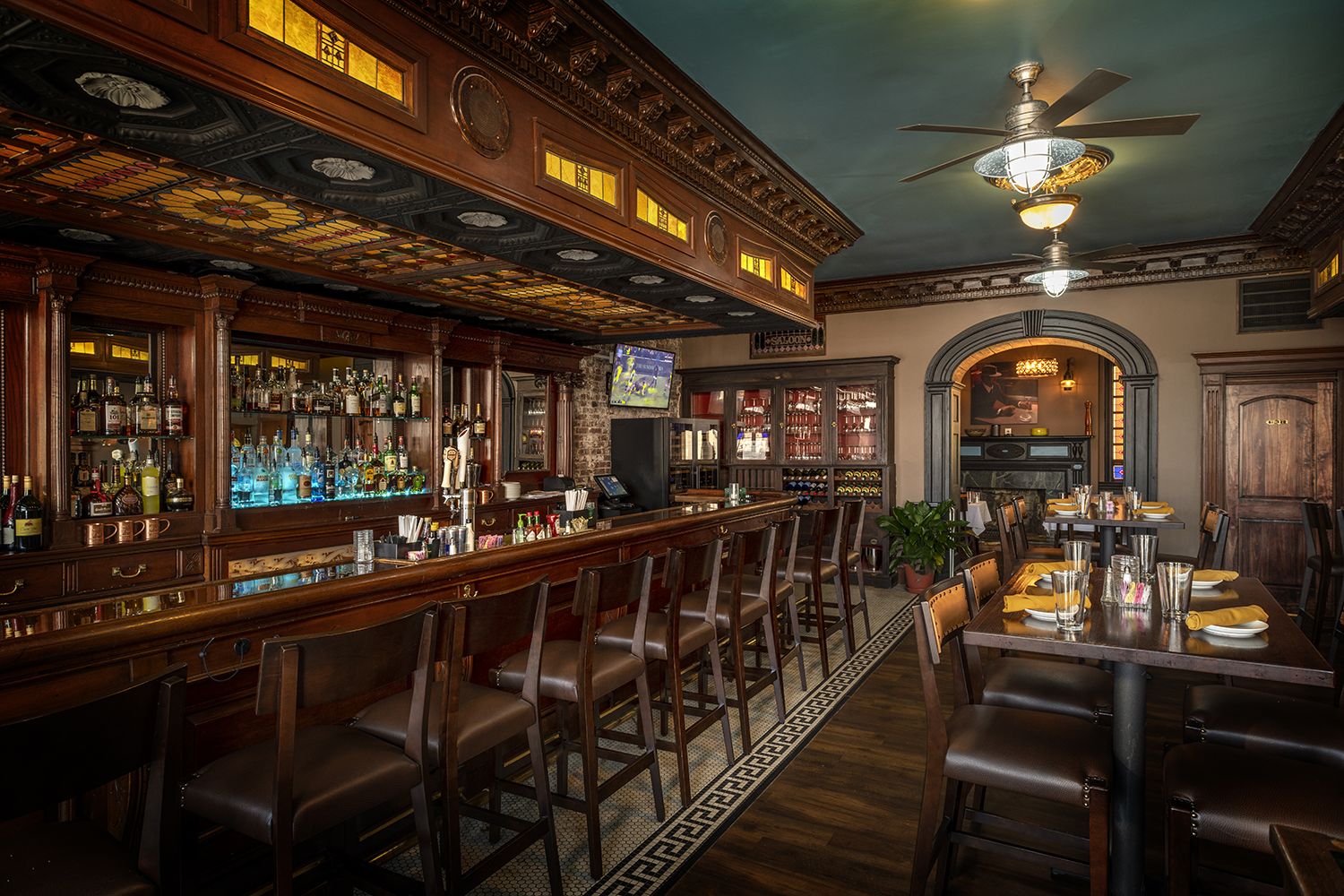 Main Street on Central
Fine dining has returned to Barboursville at Main Street on Central. The décor features dark woods, stained glass, quiet music and leather banquettes which foster a warm and charming ambiance. While the seafood special changes daily, it's a consistent top pick, but the filet and ribeye are right behind it. Desserts change daily as well, so be sure to ask what's on tap that day. If you want to add seafood to your meal, try an appetizer of oysters on the half shell or the local favorite — crab cakes. Find Main Street on Central on Facebook or call 304.955.5109. $$$$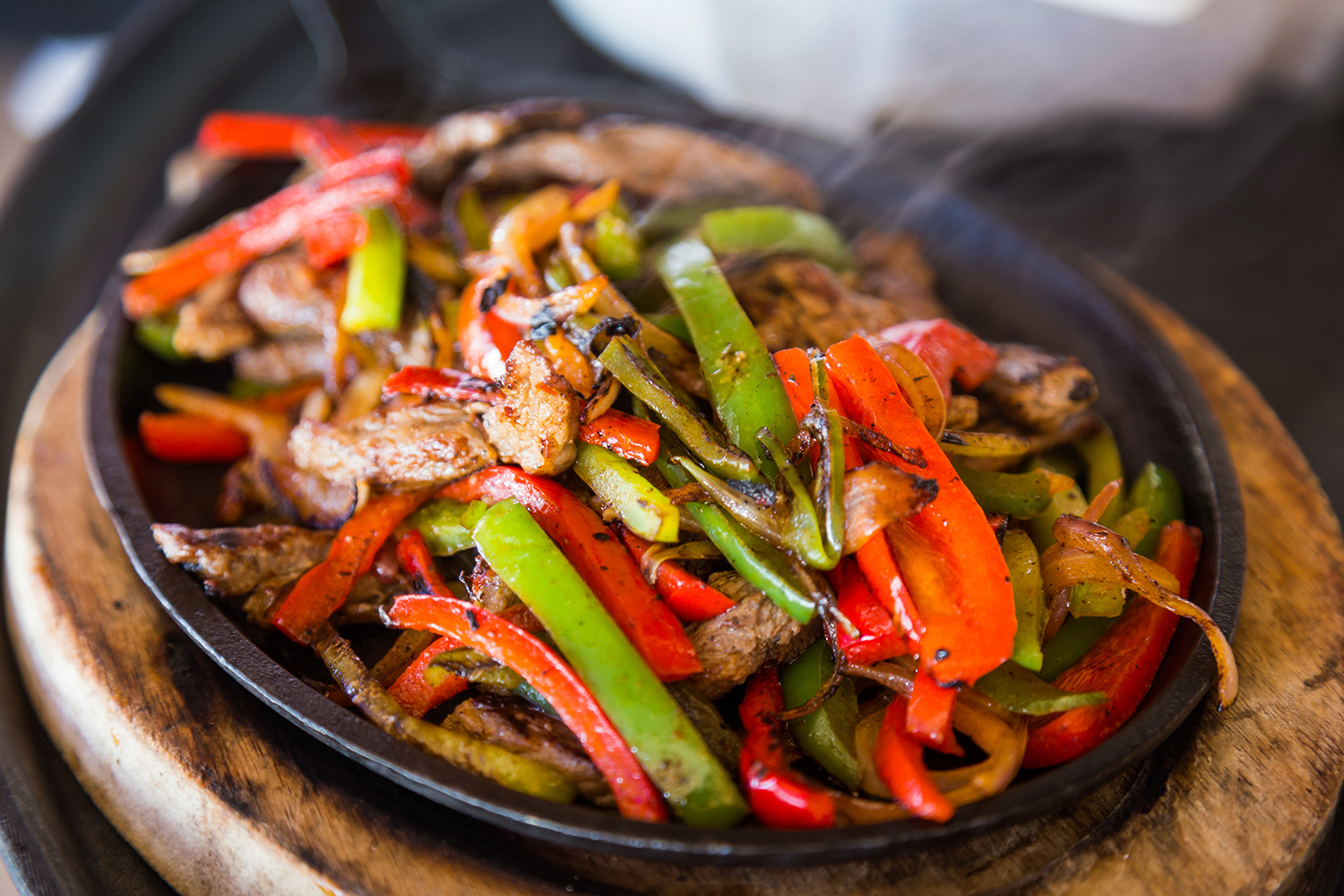 Tequila Grill
Celebrate Cinco de Mayo every day at this Mexican restaurant tucked into the strip mall in the former K-Mart Plaza on U.S. Route 60 E. This family-friendly eating spot features an extensive menu of authentic Mexican dishes, serves house-made hot tortilla chips and offers mixed drinks, beer, soft drinks and several margarita flavors. Fan favorites include any fajita, chimichanga or dinner special. Don't skip the fried ice cream, either. Vegetarians will be happy to know Tequila's menu also features entrees just for them. Find at www.tequilagrillwv.com or on Facebook. Call 304.948.6499. $$
Makes your mouth water, doesn't it? With this amazing variety of delightful cuisines, it's easy to see why Huntington draws food lovers from around the Tri-State and beyond. Now it's time to try one or more for yourself.
CARTER TAYLOR SEATON is a freelance writer living in Huntington. She is the author of two novels and the nonfiction book, Hippie Homesteaders. She received the 2014 Literary Merit Award from the West Virginia Library Association, the Marshall University College of Liberal Arts Distinguished Alumni Award in 2015 and the Governor's Award for Lifetime Achievement in the Arts in 2016. Her biography of Ken Hechler, The Rebel in the Red Jeep, was published in May 2017.