Maybe it's the Fixer Upper trend of modern farmhouse style that makes us crave a rustic dining room table big enough for all of our family to gather around. Maybe it's the assurance of knowing products in our homes are locally sourced and made in the USA, or even right here in Huntington. Whatever "it" is, it's encouraging local folks to perfect their craft — and whether it's designing a unique space, building a custom piece or helping you select furniture to give a room the right feel, you can get that high-quality work here locally.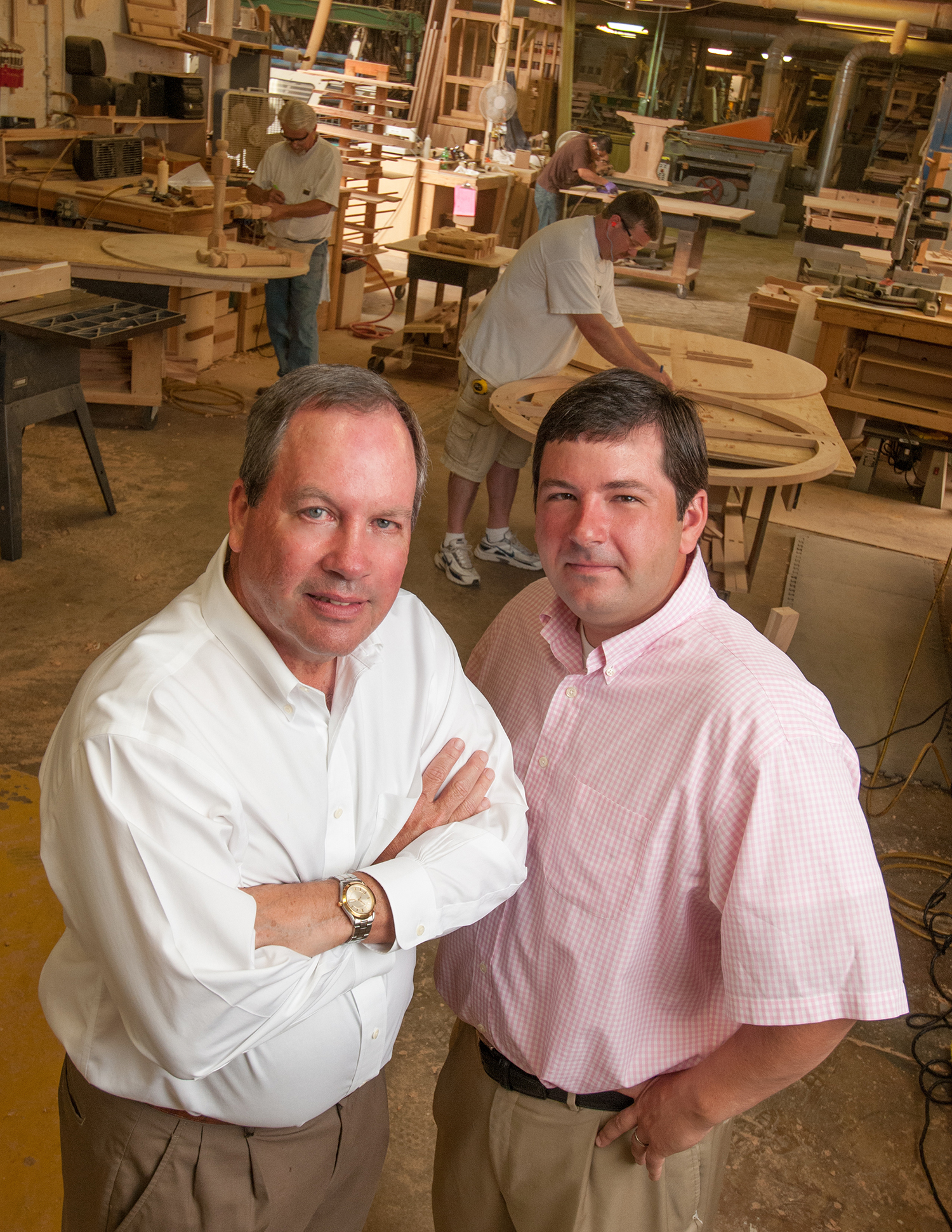 Ackenpucky
Walking into a favorite local eatery or shop in downtown Huntington, you may be greeted with an eclectically designed space. The woman working the magic behind the scenes to create several of those unique spaces is Jill LaFear, owner of Ackenpucky.
Ackenpucky focuses on "embracing Appalachian culture and developing communities through regional art," and through this mission LaFear has been able to collaborate with local artisans and craftspeople.
"It takes a level of humility, but also a sense of willingness to see the value in others and what they're doing and creating," LaFear said.
For the past eight years, LaFear has worked with individuals and businesses interested in a holistic approach to design and then seeing that through in whatever capacity it takes, whether a storefront build, restaurant design or kitchen remodel.
"It's not just simply that we're designing individual furniture items. We actually create a design for an entire space and we project manage that design from start to finish to ensure that's what the client wants," LaFear said.
While clients often allow Ackenpucky flexibility and freedom in design, LaFear said she enjoys visualizing and creating spaces that incite a certain feeling.
"It's difficult sometimes because design is a communication; it's a dialogue between the viewer and the person who's in the space, as well as the person who's creating that space," LaFear explained.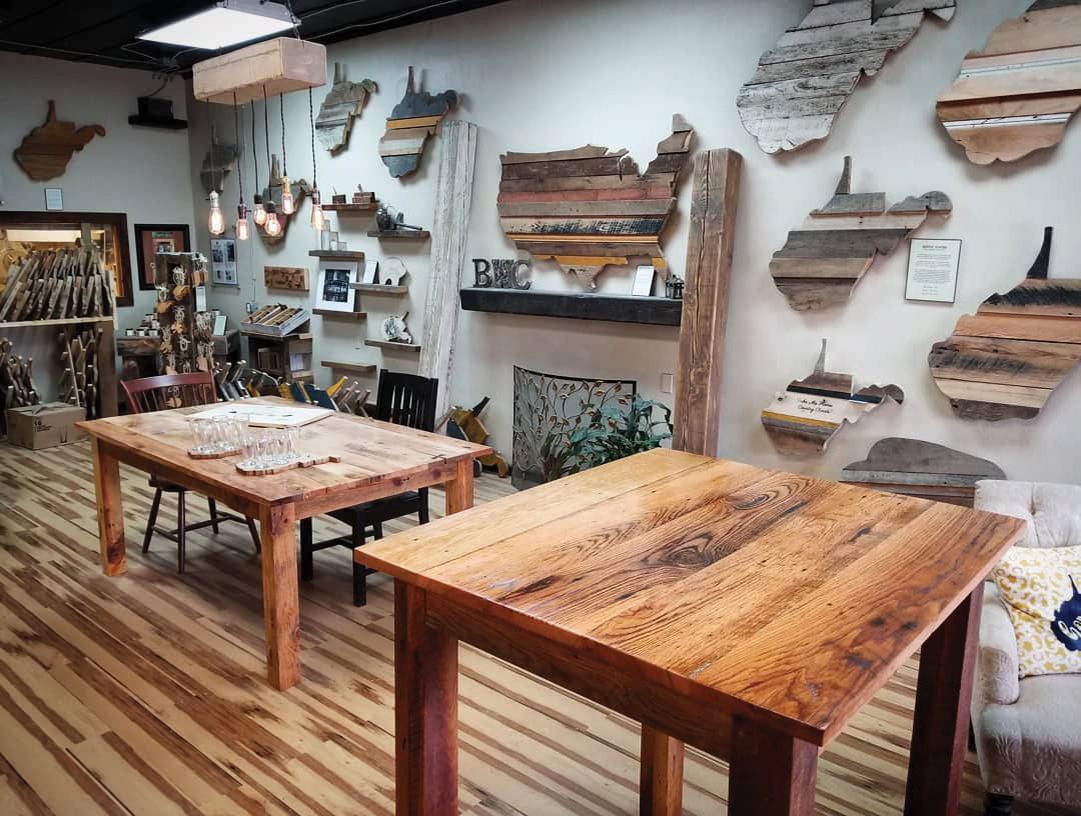 Bear Wood Company
Twenty-five years ago, West Virginia native Matt Snyder started building furniture in Taos, New Mexico. Now, he's responsible for Bear Wood Company, a local handcrafted home furnishing company based in Hurricane.
Bear Wood Company focuses on using local materials and reclaimed wood. As such, you can often find him in some odd places, such as the top of a ladder deconstructing an old Mail Pouch barn to salvage the lumber.
"Everything we make has history, a back story. We can make somebody a piece of furniture and tell them the story of where their wood came from," Snyder said. "I think people appreciate having that connection."
Snyder and his wife, Angela, opened their shop on Main Street in Hurricane in 2015.
"Our shop is very small, so we have to be very selective in what we're building. It's really kind of a self-preservation thing," Snyder said. "You want to do a few things well instead of try to do everything."
That focus right now includes making dining room tables, mantles, benches and cutouts of states, with West Virginia being the most requested.
The 1,000-square-foot space is quickly becoming too small for their operation, which includes the wood shop, so working with the city of Hurricane they're opening a new space a few doors down later this year — 4,000 square feet, two floors and endless possibilities.
Earlier in 2019, Bear Wood Company also extended its reach into Charleston, opening a gallery and shop on Quarrier Street.
This growing business is capitalizing on making old things new and incorporating the rich history of Appalachia in the process.
"I like the fact that the wood has a story and has history. I started working with wood on the side while I was working a day job and turned it into a small business. It's been great. I'm definitely doing what I should be doing," Snyder said.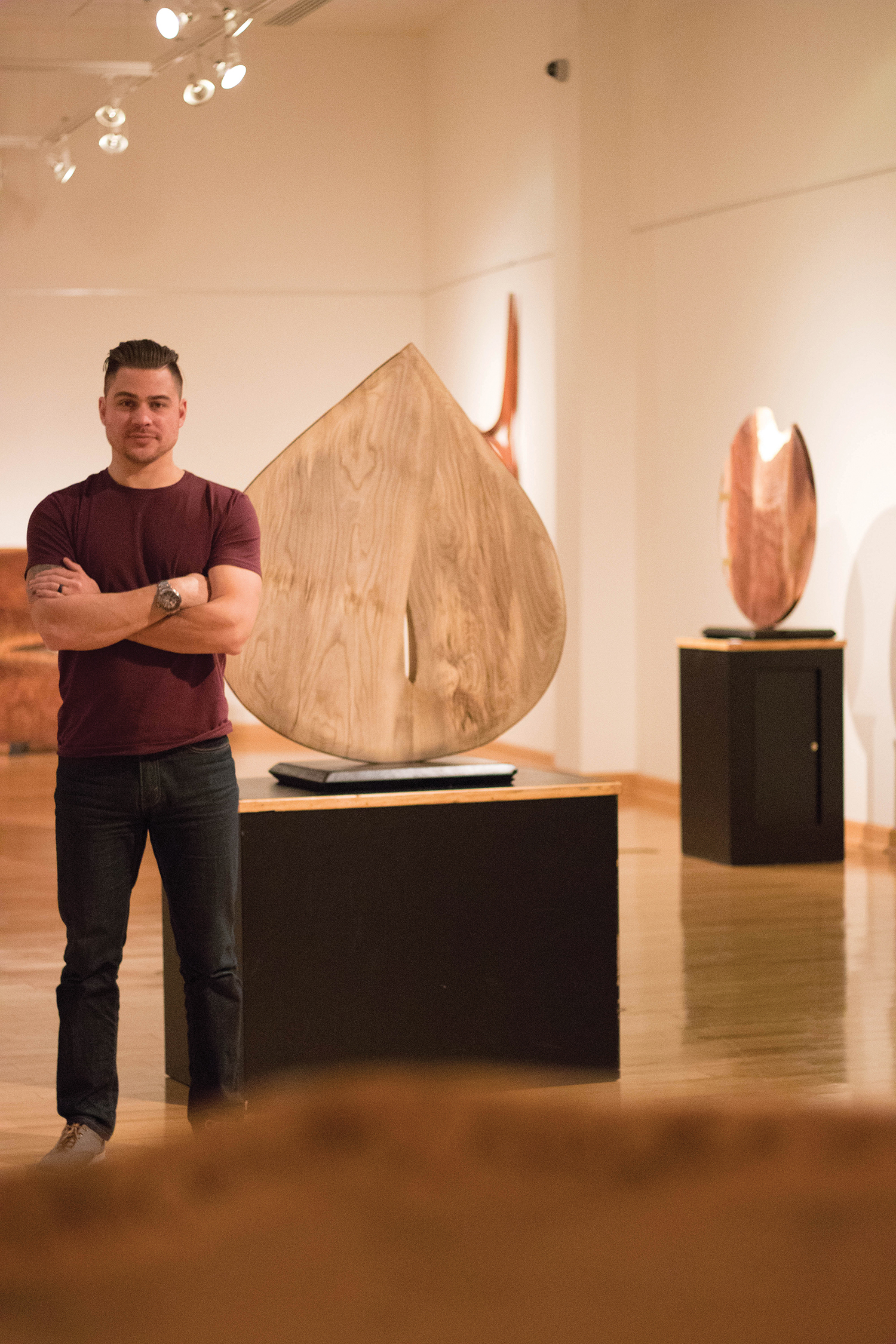 MacKenzie-Dow Fine Furniture
Sometimes the furniture business is a family affair, and that's the case for the Adams family. For nearly 17 years they've been producing furniture for MacKenzie-Dow Fine Furniture right here in Huntington. With a production plant on Hal Greer Boulevard, MacKenzie-Dow Fine Furniture is about as local as it gets.
Bonner Adams, son of owner Gary Adams, serves as the company's controller.
"We take it personally that we are exporting West Virginia to the rest of the U.S. and the world. We take a lot of pride in that and a lot of pride in being located in Huntington," Bonner Adams said. "In these days and times, we feel like it is important that businesses like ours are taking that approach."
MacKenzie-Dow Fine Furniture produces high-quality, solid wood pieces, most often dining room furniture, employing centuries-old techniques when creating their pieces.
"Most of our product line is traditional stylistically, so my favorite types of projects are those that challenge us to step outside our comfort zone a little bit, to learn something new, to explore new joinery or new species, or something else," Bonner Adams said. "We have our in-line, kind of standard product, but we're also cutting our teeth and spreading our wings a little bit with different species, different looks and different designs that are a little bit out of our comfort zone."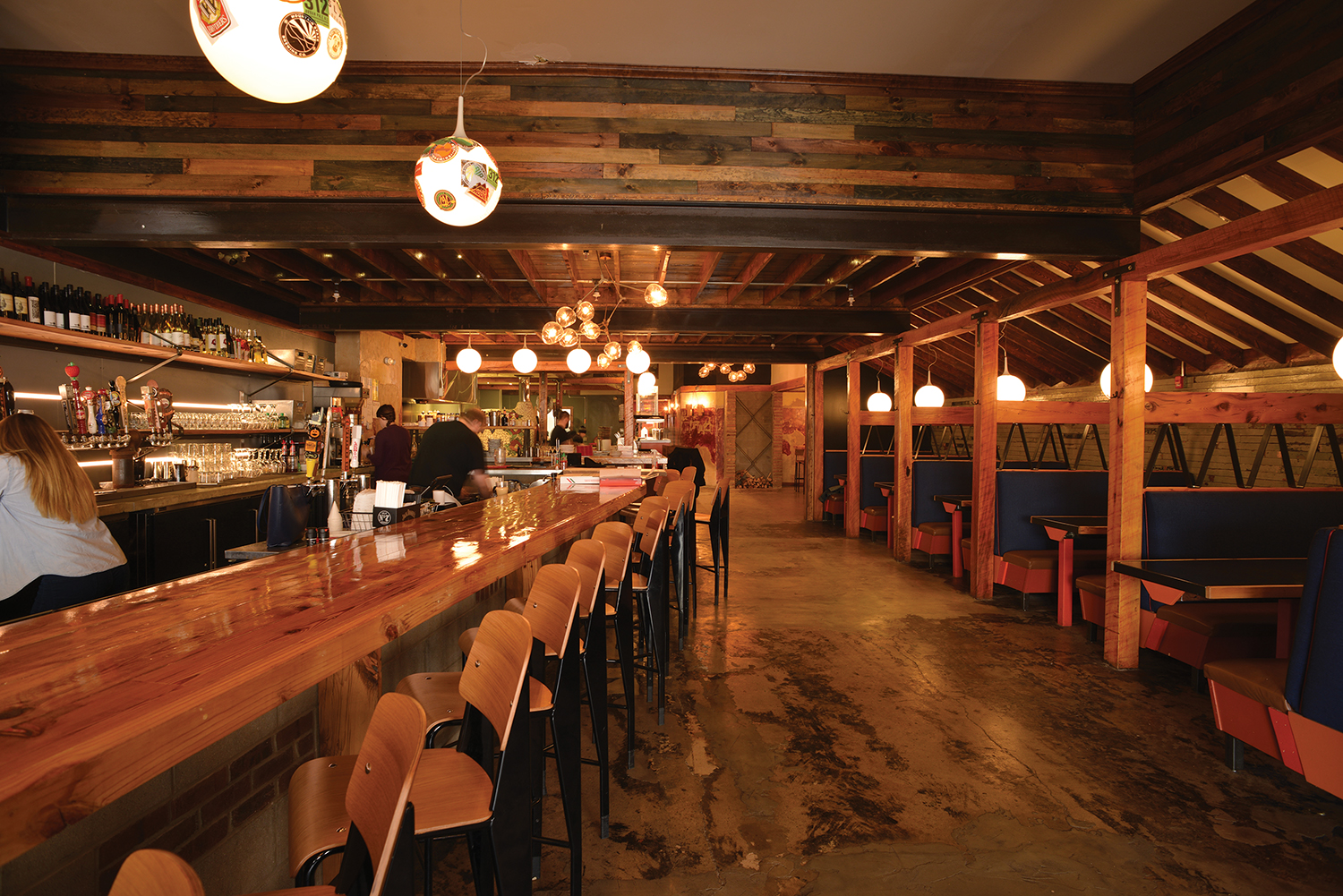 Stump Standards
Wayne Stump was working a corporate job when he realized he needed a more creative outlet. After earning his Master of Fine Arts at Marshall University, Stump established Stump Standards in 2013. Stump focuses mostly on large pieces of commissioned work whether it's a massive 22-foot live-edge table or a one-of-a-kind art sculpture.
"I'd prefer to work with people that need something extremely rare or extremely specific. I think that's what drives me," Stump said.
Although the studio and gallery is based in Portsmouth, Ohio, Stump ships pieces across the U.S. for clients, which, considering the size of his products, is no small feat. But, he welcomes the challenge.
"I think for me it's just the personal challenge. Most people would say the customer's reaction or the beauty of the wood is what inspires them, but I just like the personal challenge actually," Stump said. "Mother Nature always dictates the final say, but from the client rendering to the final stages of finishing and shipping, it's just nice to see things through that I anticipated."
Looking toward the future, Stump is hoping to shift the business' focus to more sculpture work rather than furniture. As a former graphic designer, he's more interested in the artistic aspect of woodworking.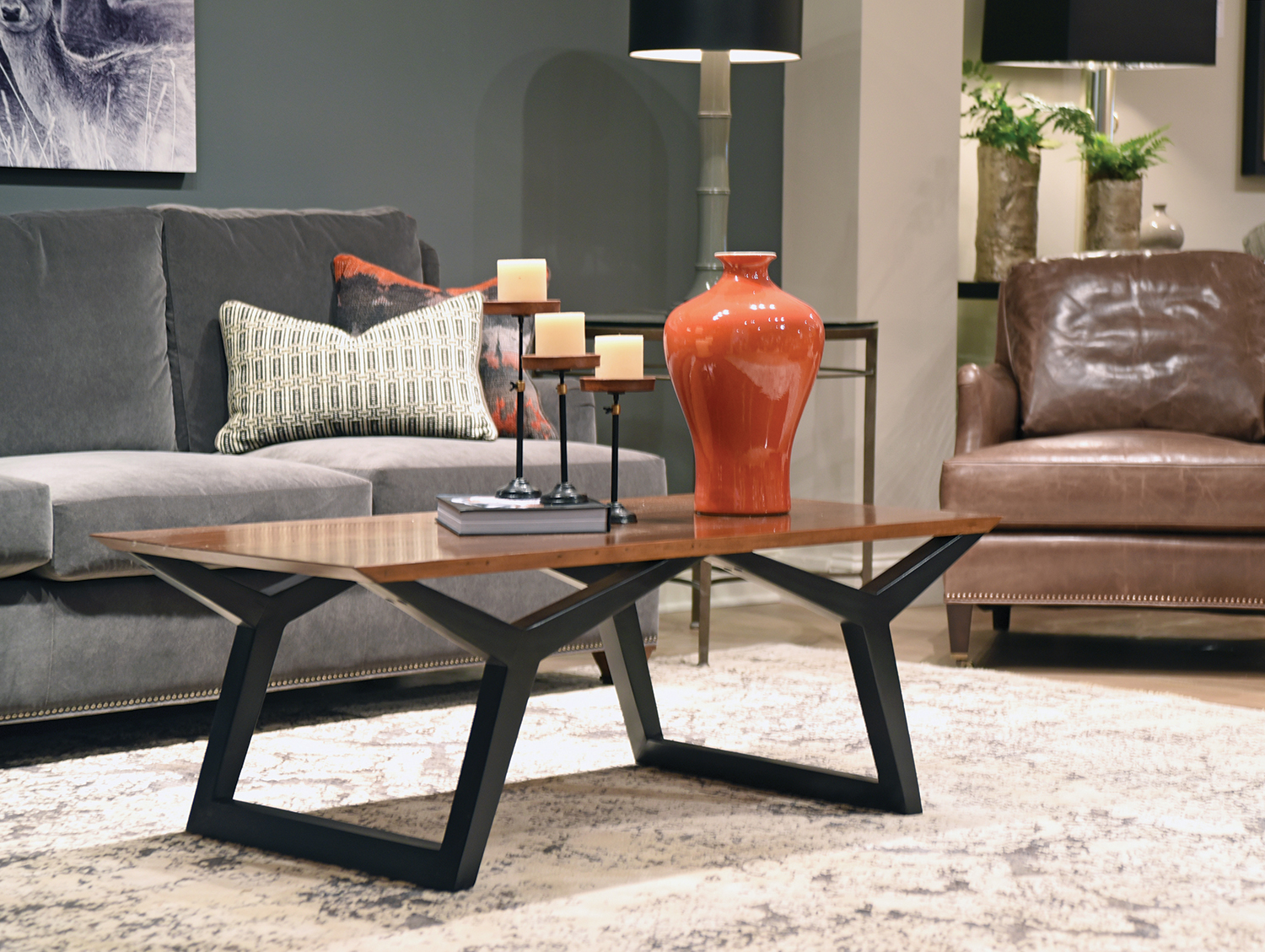 Wells Home Furnishings
A Saturday morning for kids used to involve waking up early to catch all of the cartoon specials, but not for John Wells III. Starting at about age 4, every Saturday morning until noon, he'd dress up like a salesperson and head to the furniture store with his father to "work" and drink coffee with the other employees.
The family business started as a wholesale distributing business in 1923, and that business model paved the way for the debut of Wells Home Furnishings in 1994. The main store, based in Charleston, is one of the few remaining full-service furniture stores left in West Virginia. It carries long-lasting, quality furniture and offers in-home and custom design services.
"Every day more and more people want options when it comes to picking out furniture," Wells said. "The business is becoming more and more about custom choices."
That customization even takes the form of 3D renderings of what rooms will look like when furnished by the designers at Wells.
"With the technology at our store, we can show them exactly what their room will look like when it is designed and furnished. I've actually seen some customers cry when they see our renderings," Wells said.
While every business has its own set of challenges, Wells said the reward he gains from his work is far greater.   
"When you can transform a house into a home — what else is there? It's just the most wonderful business to be in," Wells said.
KASEY STEVENS is the managing editor of Huntington Quarterly.