Tiffney López is having breakfast at Bob Evans, talking about her job as a reporter for WOWK-TV. Her eyes and her smile are bright. Her words are full of excitement and conviction.
A stranger approaches.
"I'm watching you, and you are on fire, and I love it," the woman says. "I am not kidding you. I'm watching you, and you radiate and you're so passionate about what you're talking about. Honey, I want God to bless you on your journey, whatever it is. You just melted my heart."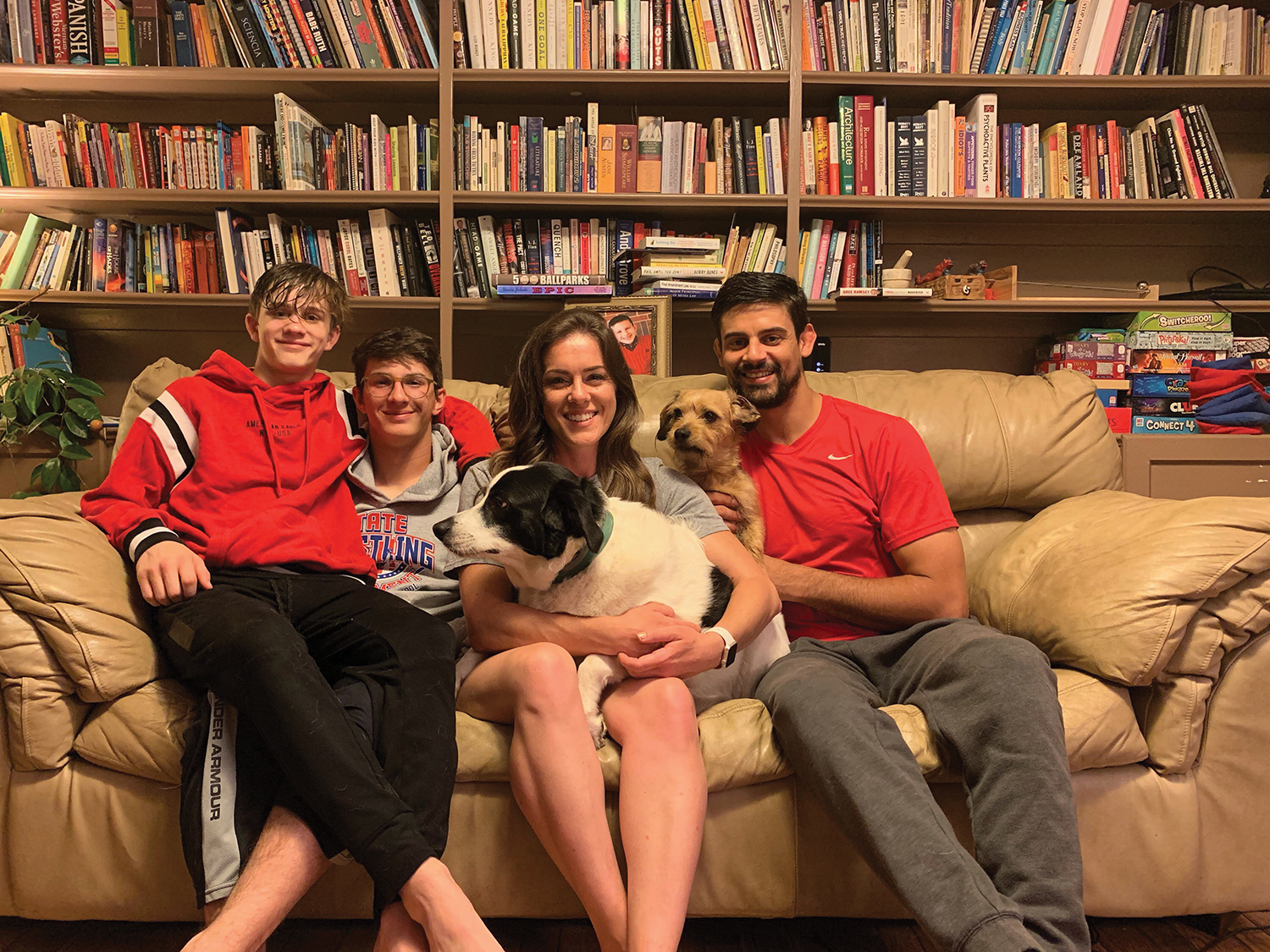 López stands up and hugs the woman, who is passing through Huntington for a funeral. They exchange smiles and kind words before the woman goes back to her meal.
"Well, that was humbling," López says as she sits back down. Humbling, but not unusual for this enthusiastic Tri-State journalist, who is a proud Appalachian and thrilled to befriend new neighbors everywhere she goes.
For those who have seen López reporting the news on WOWK, it's clear that she is committed to sharing stories about and for her fellow community members. But there are some things that can't be seen while she's standing there with a mic and a scoop.
There's a lot behind the friendly face and impactful storytelling — things that help her understand hardship better than one might think. Things that make her want to do her job well and make the community proud.
She wants to be a good mom to her two teenage boys, Patrick and Preston, and a good wife to her husband, Manuel.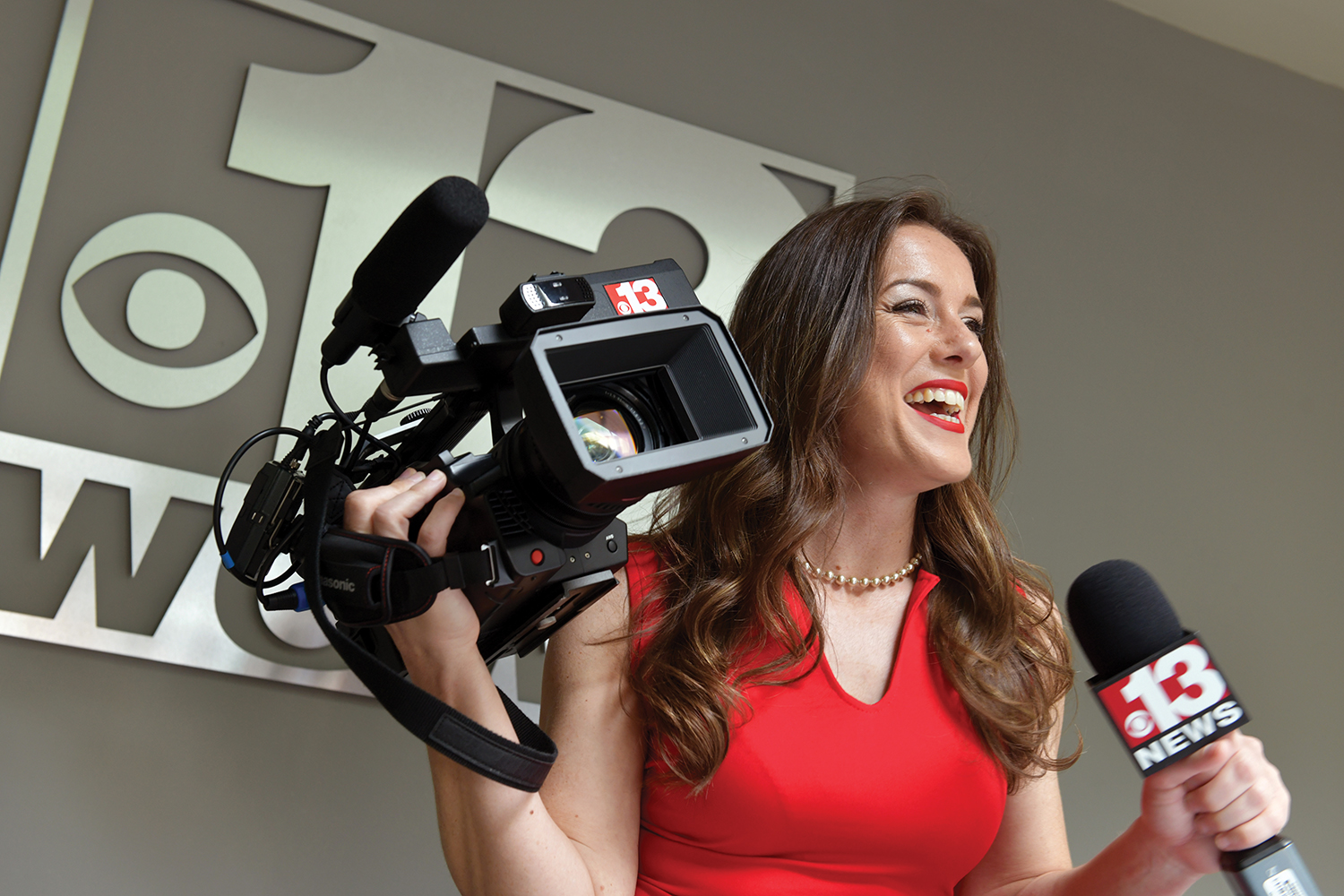 She wants to break down barriers that keep people from helping each other.
Also, she happens to be a force on the jiujitsu mat and wants to be West Virginia's first female black belt in the sport. She wants to introduce others to the sport as an outlet from the stresses of life.
"I want to be the best version of myself so I can help others be the best versions of themselves," López said.
Searching for Knowledge and Truth
Like anyone, López is a product of a lot of things. One of them is a difficult childhood that has resulted in her being estranged from both her parents today. Born in Ironton, Ohio, she spent some of her earliest years in Fayetteville, North Carolina, and Nashville before landing in South Point around third grade.
She was raised by her mother, who was a teenager when López was born, and a stepfather. López, now 38, described her relationship with her mother as extremely strained; by the time she was 18, she had gotten her own car and insurance and started running away. As soon as she graduated from high school, she left home for good.

While still in school, however, she relied heavily on the kindnesses of extended family, friends and community members, which makes her love of community that much stronger today.
Another gift of her childhood was that she was introduced to storytelling.
"I've always been a writer, since I was a kid," López said. In middle school, she joined a writing team — Power of the Pen — and they made it to the state competition at Denison University.
"It was cool because I found a niche. I was the same as these other people. They were writing stories, I was writing stories. We all had that love of words and writing and crafting an idea."
In high school, she worked on the school newspaper.
"I thought it was the greatest thing on the face of the planet," López said. "During all of these years, I was one of these kids who was a news junkie. I liked reading the newspaper because that was the truth. That was the real world. That's how you understood things. "I was constantly searching for knowledge and truth."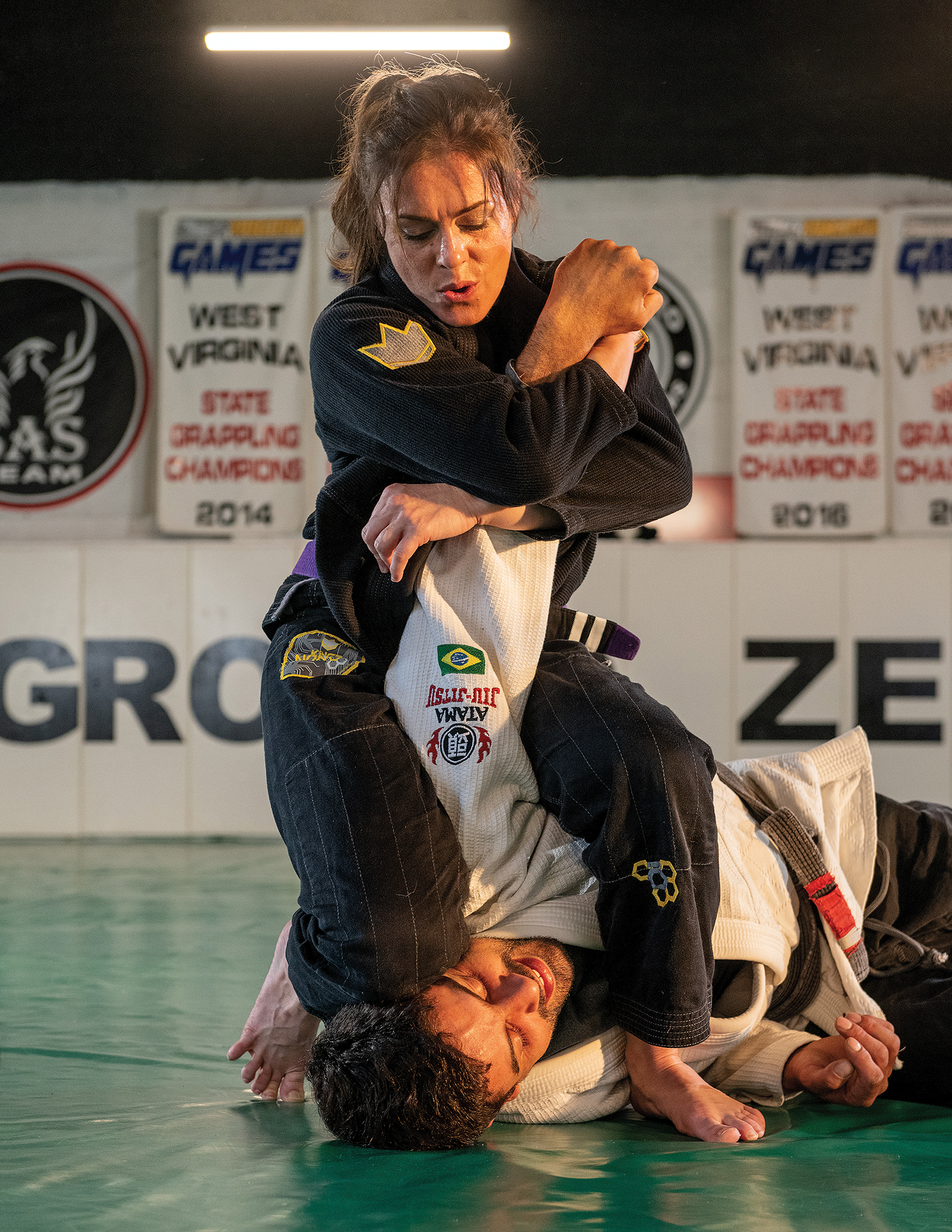 She was asked to write an op-ed for the school paper and handed out a survey to her classmates, asking what they thought about a school dress code. It was anonymous, but in many cases she could tell whose responses were whose. And one of them hit her like a truck.
"This kid was picked on, and in his comments, he said, 'I would like a dress code so no kids would make fun of me no more,'" López recalled. "What do you do with that? You're 17 and you have your own stuff going on, and you see someone is hurting worse than you, right? I thought, 'I have to stand up for this guy.' He'll never know that he started all this, and I'm thankful every day for it."
As it turned out, someone with the school system was so affected by her opinion piece that somebody called the local TV media to do a story about it. She was interviewed for television, and that's when she first saw her future in broadcast journalism.
"I was practicing in front of my mirror every day," López said. "I'd make up stories and practice in front of my closet door mirror."
A Wild Ride
By the time she was studying broadcast at Marshall University, López had made up her mind that behind-the-scenes work was more to her liking, and her earliest television jobs were off camera.
As journalists nationwide have faced layoffs and unpredictable career changes, so has López, and her broadcast journalism career has been interspersed with some time doing substitute teaching and nonprofit work at TEAM for West Virginia Children. When she was hired back at WOWK in 2017, it was the first time she was asked to do on-air reporting, a gig that — despite all her practice as a teenager — still makes her uncomfortable. She's quick to point out that she's made her share of on-air mistakes.
"I've told people that I'm in Huntington when I'm in Chesapeake. I've said, 'Hold on, let me look at my notes.' I've had snow being pelted in my face. It's been a wild ride. That's part of it. I think that's why a lot of us do it. We get to put ourselves into other people's shoes for whatever that time period is, and that is an awesome experience.
"One of the most difficult parts of being a reporter is looking your best all the time," she explained. "You don't just have to look your best. You have to act your best, speak your best. When I go outside of Huntington, I'm a representation of Huntington. Nobody tells you about that."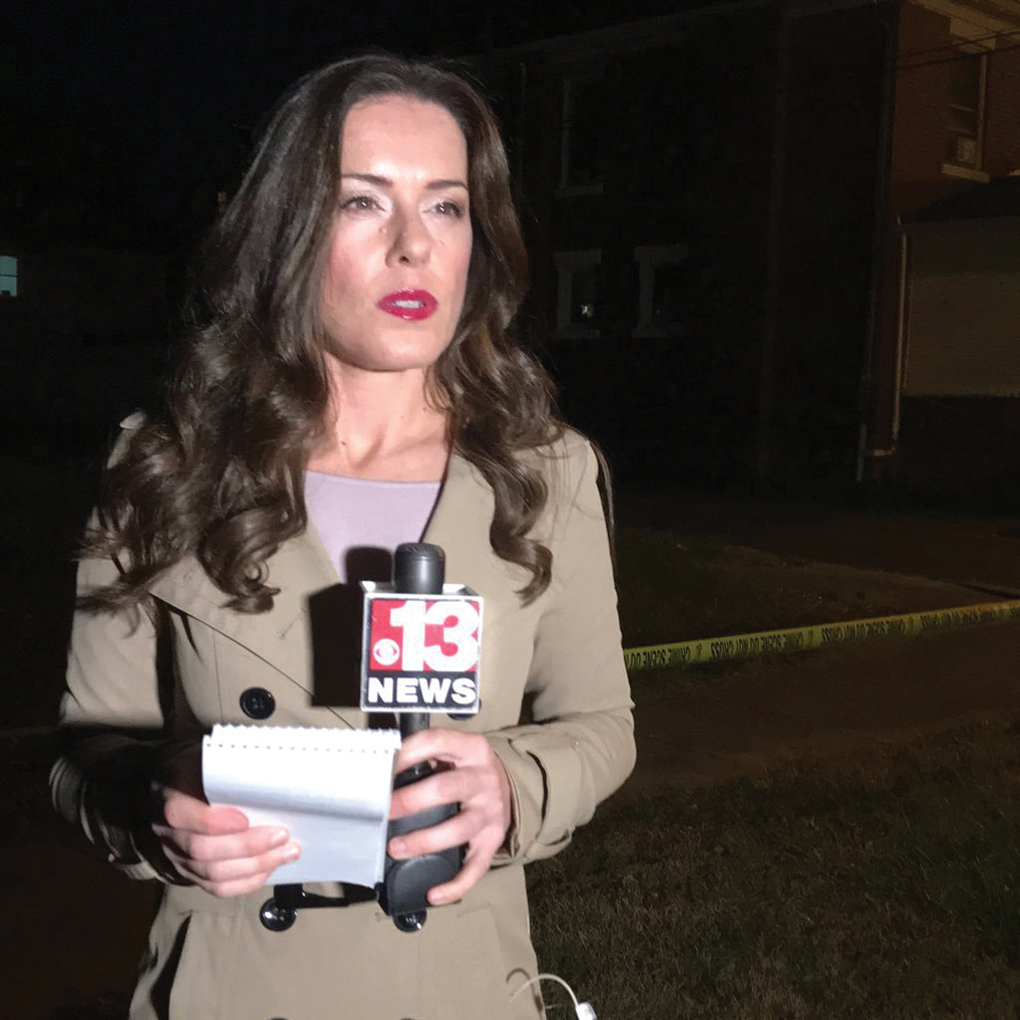 But it's all worth it.
"All the experiences add up to a good life," López said. "I'm learning something every day. You're learning about the people in the community and around the world. You're learning about the atrocities we can inflict upon one another and some of the great things human beings are capable of achieving.
"I have watched the Tri-State celebrate. I've watched them cry. I've watched them struggle. I've watched them win. All the emotions. All of the adventures. I don't think Appalachians give themselves enough credit."
The support from the community and her coworkers at the station has been empowering.
"It's amazing how far you can get in life when someone believes in you," she said.
In her family, she thanks her husband and sons. She said her husband showed her what love is supposed to look like.
"He didn't mind all my baggage that I brought with me. He just said, 'Come on,' and took all of us under his wing," she said. "He is the epitome of what it means to be a good man. My husband and boys are my three rocks. They've seen me struggle. They've seen me come up to bat and strike out, but they've also seen me hit some dingers. One after the other. That's life, right?"
On the Mat
All of them — López, her husband and her boys — are involved in Brazilian jiujitsu, a martial art and combat sport that focuses on grappling and ground fighting. In fact, that's where López met her husband, who's a black belt. They met at Ground Zero, their gym, about six years ago.
She's come a long way, having reached the rank of purple belt and hoping in time to become the state's first female black belt. She's won gold at an International Brazilian Jiu-Jitsu Federation competition in North Carolina.
"I lost an IBJJF in Chicago, and that was heartbreaking. But I've won several times here in West Virginia," she said. "So have my kids and my husband."
Jiujitsu is an often misunderstood sport, said López, a lifelong athlete who has done everything from gymnastics and cheerleading to long-distance races and sprint triathlons. In jiujitsu, there is no striking.
"If you've seen wrestling, it's kind of like that," she said. "It's about technique and staying one step ahead. It's chess with the body. Timing, patience, breathing."
It has taught her a lot.
"It taught me that these societal boundaries we put up, whether it's gender or income or employment or age, all go away and it's just you versus an opponent. Actually, it's really you versus yourself."
She's learned that if she can get out of a chokehold on the mat, she can take whatever life throws at her.
López started the first female class at her gym and received a grant from Create Huntington that allows her to take jiujitsu training on the road. She's trained different groups and put on demonstrations of the sport at local events.
"People need an escape, a way to take their mind off things," she said. "You have grants for yoga and other outlets. Why not jiujitsu? When we teach our brains something new, it gives us strength. It's empowering.
"I wouldn't trade it for the world," she said. "I didn't set out to get into any of this stuff. I didn't set out to be a reporter. I didn't set out to be a jiujitsu competitor. I didn't set out to get married again. And, I never thought I could have raised two strapping young men."
Nevertheless, she's found herself and is comfortable with who she is today.
"I have pretty much no regrets in my life," she said with a thoughtful expression. "I like my story. It's pretty cool."
And from all she has learned along her journey, López offers this advice: "I hope more people approach each other with understanding. I wish more people would make themselves more vulnerable to each other and lower those proverbial fences. It takes a lot more courage, patience and heart to help someone, but in the end you may actually make a difference."
JEAN HARDIMAN is a Huntington import who has been writing about the great people of West Virginia and the Tri-State area for the past 20 years. She works in the communications office at Marshall University and lives in Huntington with her family.